Invisalign is the clear and virtually invisible solution for straightening your teeth – for adolescents, teens and adults.
Sign up to Invisalign in March and receive $500 off!
Includes free teeth whitening and 0% interest free and flexible payment plans.
What is Invisalign?
The Invisalign system is a virtually invisible treatment that uses an innovative approach to gently yet effectively straighten your teeth.
Through a series of custom-made, removable aligners made with unique SmartForce® technology, the Invisalign system gradually moves your teeth to an ideal position. Invisalign clear aligners are clinically proven to treat minor teeth straightening through to moderate and severe malocclusions.
Dr De Angelis was one of Australia's first providers of Invisalign
That's right! Dr De Angelis was one of the first providers of Invisalign in Australia and has been providing Invisalign to his patients for 18 years. That has earned him Platinum Invisalign status, treating more than 1000 patients with Invisalign.
The advantages of Invisalign treatment
Invisalign aligners are removable, making it easier to eat, brush and floss.
Invisalign treatment may give you visible results from as early as the first month of treatment.
Virtually invisible, very few people would notice you're having your teeth straightened with Invisalign.
With no metal brackets cutting your mouth, Invisalign are known as being a more comfortable way of straightening your teeth.
Orthodontic visits are only needed approximately every 6-8 weeks.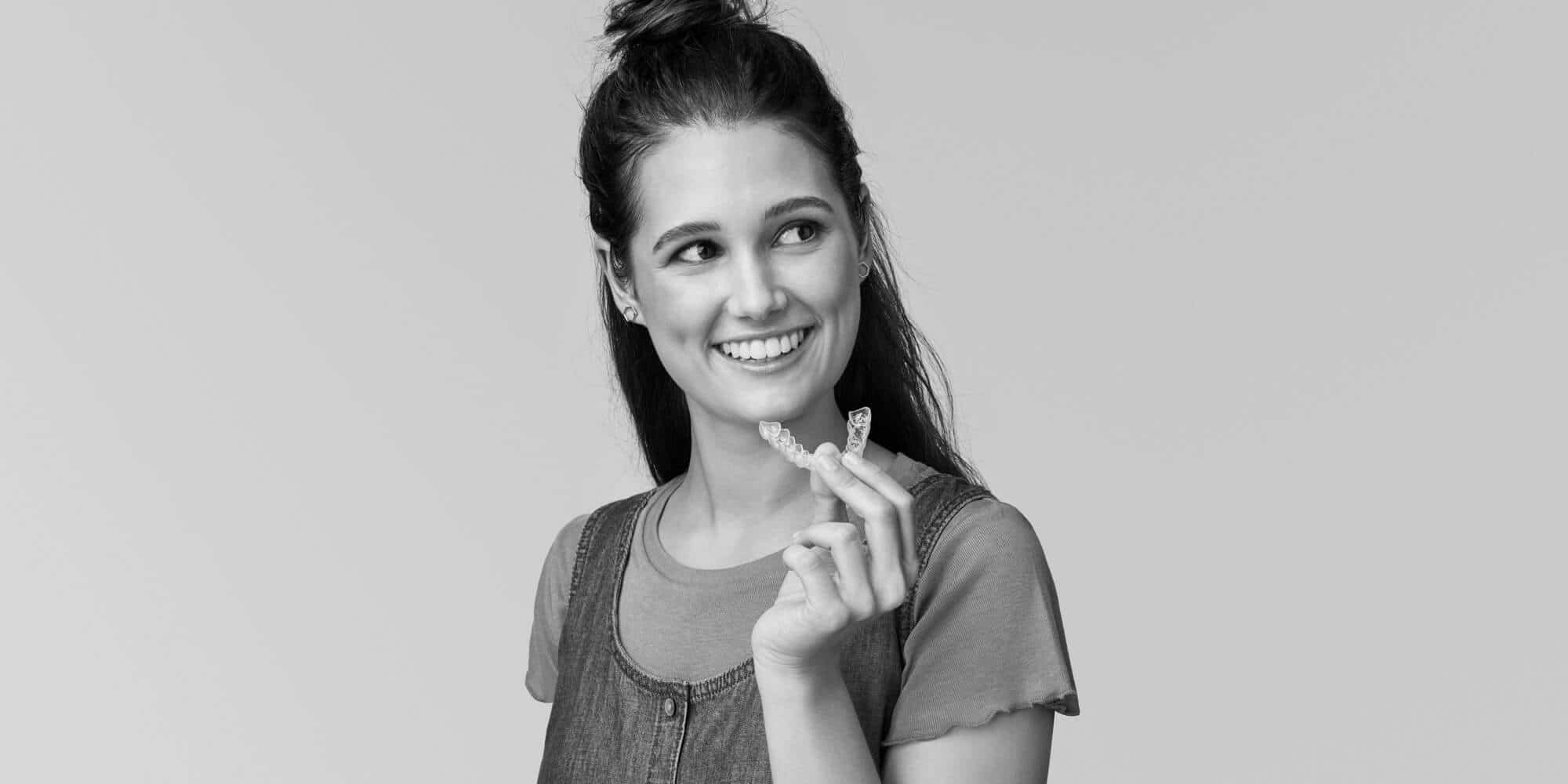 How does Invisalign work?
After an initial consultation, we will create a customised 3D treatment plan based on your records. This will allow you to view the final predicted position of your teeth. It will also allow us to inform you of the likely length of your treatment.
The customised aligners will then be manufactured and shipped to us to fit, before we hand them over for you to wear every day, and change as prescribed.
You will only need to visit us approximately every six to eight weeks to monitor your progress.