Contact Us by filling out the form below, or call us on 133 862. We will get back to you as soon as we can!
You can contact us in a number of ways.
New patients can book into our Modbury, St Peters and West Lakes clinics using the Make an appointment button below.
Book a free Online Consultation here.
Email us at info@transformorthocare.com.au.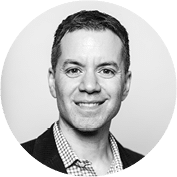 The Transform team is led by Dr Daniel De Angelis, a South Australian Specialist Orthodontist with 20 years' experience in dentistry and orthodontics. He has treated nearly 10,000 patients of all ages throughout his career.
Daniel was one of the first providers of Invisalign in Australia!
A Fellow of the International College of Dentists, Dr De Angelis has served as a clinical tutor at the University of Adelaide, as well as a Visiting Fellow at Westmead Children's Hospital. He was also an accredited consultant for the Cleft Lip and Cleft Palate Scheme, having worked as an orthodontic consultant for the Australian Craniofacial Unit at The Women's and Children's Hospital.
Dr De Angelis is supported by a professional and caring team – have a look at their smily faces here!
T 133 TOC F 08 8330 0439 info@transformorthocare.com.au
Online
Consultations
Metropolitan Adelaide
Contact Us
Monday - Friday
8am - 5pm
St Peters
50 Stephen Terrace
St Peters SA 5069
Get Directions
Monday - Friday
8am - 5pm

Modbury
31-33 Smart Road
Modbury SA 5092
Get Directions
Monday - Thursday
8am - 5pm
West Lakes
151 Brebner Drive
West Lakes SA 5021
Get Directions
Every second Friday
Make an appointment