Keeping Your Straight Smile for Life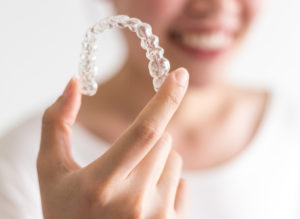 You might have heard of people who have had braces and later complain that their teeth have moved back to their original crooked position. It might be a surprise to learn that teeth have memory! Teeth tend to want to move back to their original position. Annoying, right?!
After investing your time and money into straightening your teeth with Invisalign or Spark clear aligners or braces, we don't want this to happen. When you see us for orthodontic treatment,  part of your orthodontic journey is the retention phase. Retention will make sure that you keep your straight smile for life!
Retention Phase
Many people believe that once your Invisalign clear aligners are completed or your braces have been removed and you have your new straight smile that your orthodontic treatment is finished. But the retention phase is as important as the orthodontic treatment itself!
After you've had your braces off or you're on your last Invisalign or Spark clear aligner, the next phase of treatment is called retention. Retention usually involves wearing a fixed bonded lingual wire and a removable retainer that looks like a thin mouthguard.
Retainers
We recommend the correct course of retention for each patient however we recommend wearing removable retainers and/or fixed retainers known as a bonded lingual wire.
Removable Retainers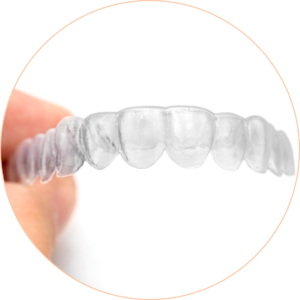 A retainer looks like a very thin and invisible mouthguard or just like an Invisalign clear aligner.
They are custom made by us at TOC, made to fit perfectly over your new straightened teeth. They are clear and almost invisible. Being custom made they won't cause you pain or discomfort.
We find that some patients experience broken retainers which can often be caused by teeth grinding or considerable pressure applied by the jaw which can cause the thin plastic to break.
Retainers need to be worn for 24 hours a day for the first 7 days after orthodontic treatment is completed. After this, they need to be worn nightly on on ongoing basis. Dr De Angelis advises each patient how long retainers need to be worn for.
Fixed Retainer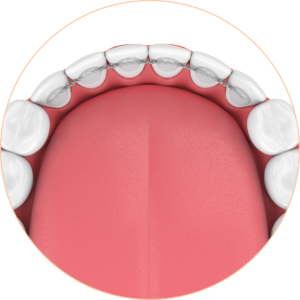 Fixed retainers are known as a bonded lingual wire which is a very fine piece of wire attached to the inside surface of the upper and/or lower front six teeth. The wire isn't visible and most importantly, it will stop your teeth from moving.
To begin with, the wire may be slightly noticeable and feel lumpy to the tongue. This will smooth over and your tongue will become accustomed to the wire over a few weeks. We promise it's worth it!
Cost of Retainers
There are no hidden or additional fees at TOC for your retention phase. The cost of your retention is included in your initial treatment quote.
As part of your retention fee, we cover your retention for two years. This means we cover you for any wire repairs or new retainers during this time. If you misplace or break your retainers simply let us know and we'll happily make you a new custom retainer! Pretty good, right?
Retainer Care
When your orthodontic journey comes to an end with your braces or clear aligner treatment we will give you the next steps for the retention phase. This includes how to look after your retainers, how to clean them and more!
If you want to know more about the retention phase of your treatment, give our friendly team a call on 133 862 or Contact Us here.