Your Adelaide Specialist Orthodontist – Dr Daniel De Angelis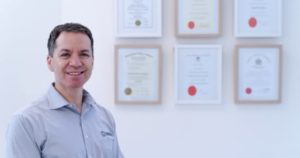 The Transform Orthodontic Care team is led by Dr Daniel De Angelis, a Specialist Orthodontist in Adelaide with over 20 years' experience in dentistry and orthodontics. He has treated nearly 10,000 patients of all ages in Adelaide.
Dr De Angelis and the TOC team work together to achieve the best smile for each and every patient.
Treatment is delivered by Dr De Angelis and our professional and caring team of qualified Clinicians who have undertaken degree or advanced diploma qualifications in Oral Health. In addition, our team of Clinical Assistants, Treatment Coordinators and Administrative staff are invaluable in delivering the care we pride ourselves on.
We understand that undertaking orthodontic treatment such as braces or clear aligners is a big milestone for most people. Often it can be overwhelming taking in all the information you need to know! With that in mind, we put together this blog post to help patients make an informed choice about their care so they can get the best results possible.
A little bit about Dr Daniel De Angelis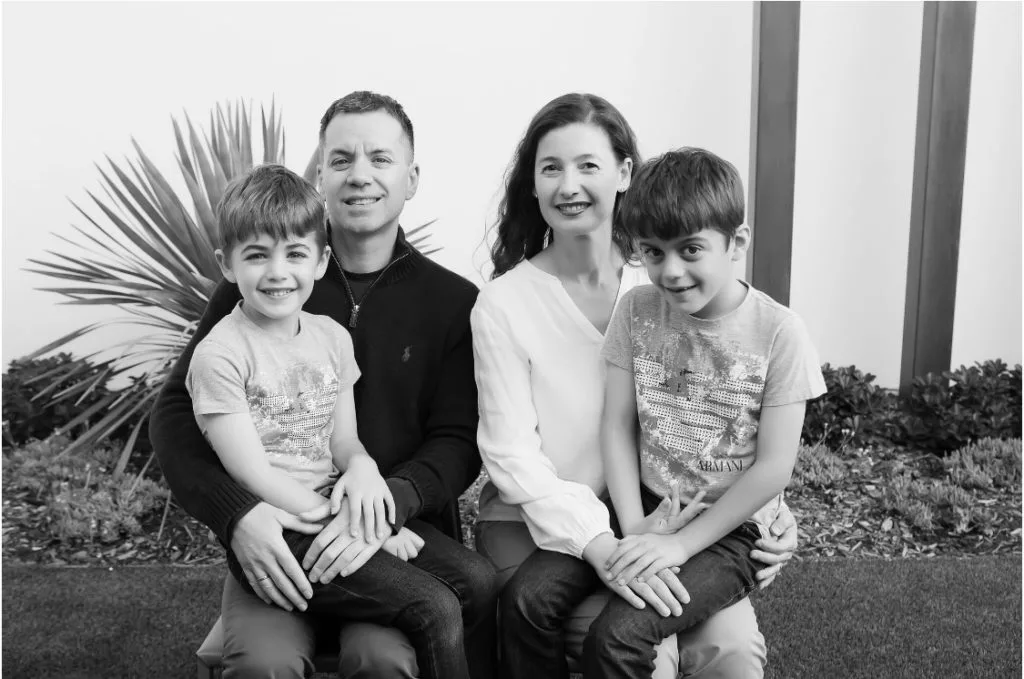 Dr De Angelis has been solely dedicated to straightening teeth and correcting bites for over 20 years in Adelaide.
After achieving a Bachelor of Dental Surgery and Bachelor of Science from the University of Adelaide, Dr De Angelis went on to obtain a Doctor of Clinical Dentistry in Orthodontics.
Moving teeth is not a simple process! Three additional years of university training means Dr De Angelis is a specialist in straightening teeth and correcting bites. This is why Dr De Angelis is known as a Specialist Orthodontist. All day, every day, he is solely focused on straightening teeth and correcting bites.
A Fellow of the International College of Dentists, Dr De Angelis has served as a clinical tutor at the University of Adelaide, as well as a Visiting Fellow at Westmead Children's Hospital. He was also an accredited consultant for the Cleft Lip and Cleft Palate Scheme, having worked as an orthodontic consultant for the Australian Craniofacial Unit at The Women's and Children's Hospital.
Read more about Dr De Angelis in his own words.
We're Adelaide's leading Invisalign® and Spark Clear Aligner provider
We have treated hundreds of patients with Invisalign and Spark Clear Aligners.
Dr De Angelis was one of Australia's first providers of Invisalign® and has specialised in Invisalign® treatment for over 18 years.
Dr De Angelis is also one of a few orthodontists that are in the Top 5 Spark clear aligner providers in the country! This makes us the experts in Adelaide for Invisalign® and Spark clear aligner treatment. We are also specialists in braces treatment.
Why choose us
At Transform Orthodontic Care, we believe that a smile is transformative. That's how we got our name – we believe a smile can transform your confidence, your self-esteem, and your life.
Whether you're a teenager navigating the world, an adult wanting a sparkling smile for your wedding day, or a young child receiving early orthodontic treatment, every patient is unique!
As well as using the latest treatment options and technologies, we believe our success comes down to being caring, gentle and professional. We strive to communicate openly with our patients from what they can expect, how long it will take, what the fees are and if it will be pain free.
Adelaide Orthodontist
Please let us know if you need us to run through anything with you with regards to your treatment – or if you have any questions.
Feel free to give us a call on 133 TOC (133 862) or email us at info@transformorthocare.com.au.
We have answered some Frequently Asked Questions and our blog has more information regarding braces and clear aligner treatment options.