Dr Daniel De Angelis, Specialist Orthodontist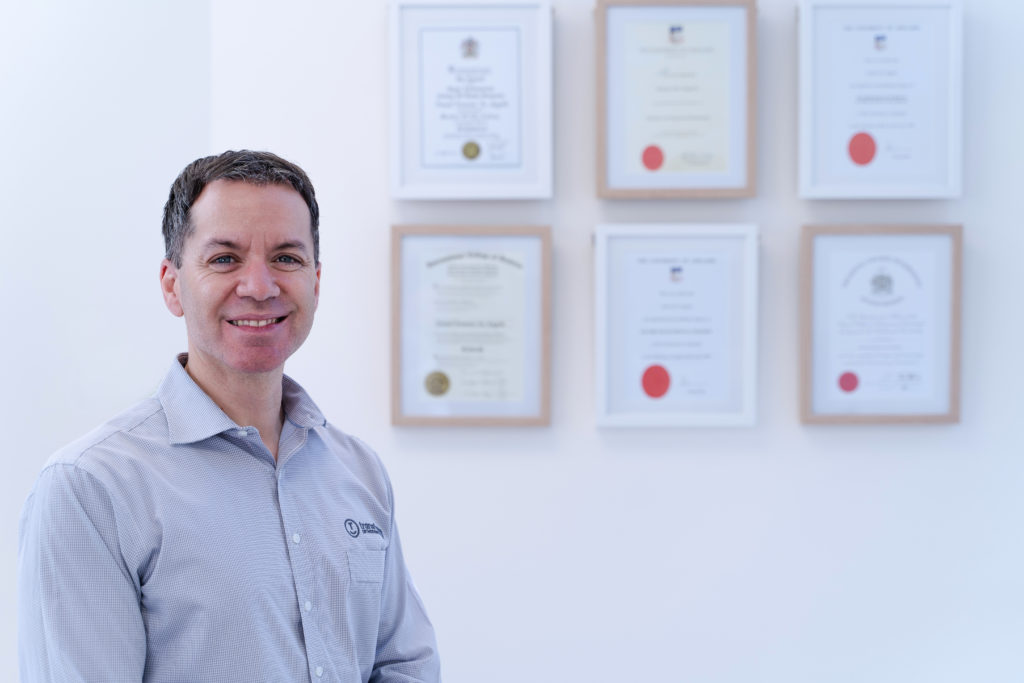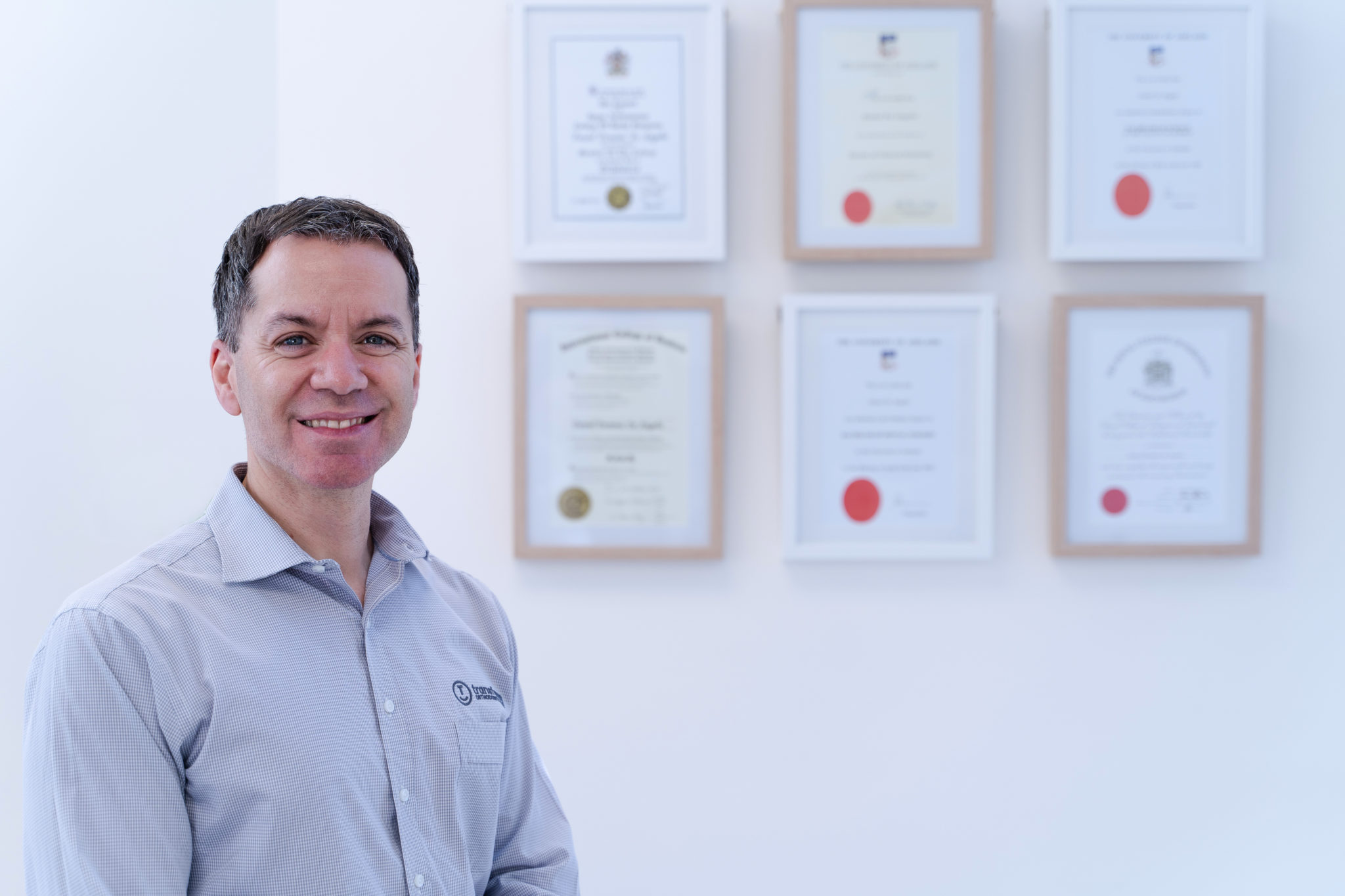 Welcome to Transform Orthodontic Care!
As an experienced Specialist Orthodontist in Adelaide, I have had the privilege of being part of my patients' lives over a considerable amount of time. It is an honour to treat members of the same family, often for generations.
My patients have always been at the centre of what I do. When I transitioned from my previous practice and established Transform Orthodontic Care, my patients and their continuity of care were paramount.
My background
After achieving a Bachelor of Dental Surgery and Bachelor of Science from The University of Adelaide, I went on to obtain a Doctor of Clinical Dentistry in Orthodontics.
These three extra years of additional university training developed my skills as a specialist in straightening teeth (moving teeth is not a simple process) and correcting bites. This is why I am known as a Specialist Orthodontist. All day, every day, I am solely focused on straightening the patient's teeth and correcting bites.
I hold a Diploma of Membership in Orthodontics from the Royal College of Surgeons of Edinburgh (RCS Edin). I am a Member of the Royal Australasian College of Dental Surgeons (RACDS) in the Special Field of Orthodontics.
Overall, this represents over 11 years of study, some of it completed while I worked full time.
I'm currently a Fellow of the International College of Dentists (FICD), a Fellow of the Academy of Dentistry International (FADI), and more recently was inducted as a Fellow of the Pierre Fauchard Academy (FPFA), whose mission is to recognize and develop outstanding leadership in the dental profession, internationally. Fellowship in these three institutions is extended by invitation only to a nominated dentist, who must pass a rigorous, peer review process.
Committed to Orthodontics
After completing my Dental degree at the University of Adelaide, I decided to study for a further three years to specialise in orthodontics because I wanted to be part of a patient's journey to improve their smile and confidence. You could say it's my passion.
Outside work hours, I am found training and educating the dental community in Adelaide.
I'm associated with several professional societies and organisations including:
I also run the Interdisciplinary Study Group which provides continuing professional development and education for dentists and dental hygienists in Adelaide.
Adelaide's Leading Orthodontist
I have treated over 10,000 patients – that's a lot of transformed smiles! I take pride in being one of Australia's first providers of Invisalign and one of the top 5 accredited Spark providers in Australia. So you know you are in experienced hands.
In my over 18 years of using Invisalign, I have treated more than 700 patients in Adelaide.
One of Adelaide's Top 5 Spark Clear Aligner Providers
With over 500 transformed smiles using Spark clear aligners, I am proud to be one of the Top 5 Spark aligner providers in Australia.
Why choose TOC?
As a father of two young children, I understand that innovative yet safe treatment is paramount. It's what my wife and I would want for our children.
At the heart of TOC are me, my wife Penny (learn more about her here!), and our dedicated staff. We like to think of it as a family-run orthodontic practice.
I enjoy treating people of all ages including adults, adolescents and children. My passion is to 'transform' the smiles and the lives of all my patients. Essentially, I love what I do.
The TOC Team
My team and I work together to achieve the best smile for every patient. Your treatment is delivered by myself and my professional and caring team of qualified clinicians who have undertaken degree or advanced diploma qualifications in Oral Health.
In addition, our team of clinical assistants, treatment coordinators and administrative staff are invaluable in delivering the care we pride ourselves on. You will get to know the entire team throughout your treatment.
Together we work as a team to deliver the best orthodontic care for our patients.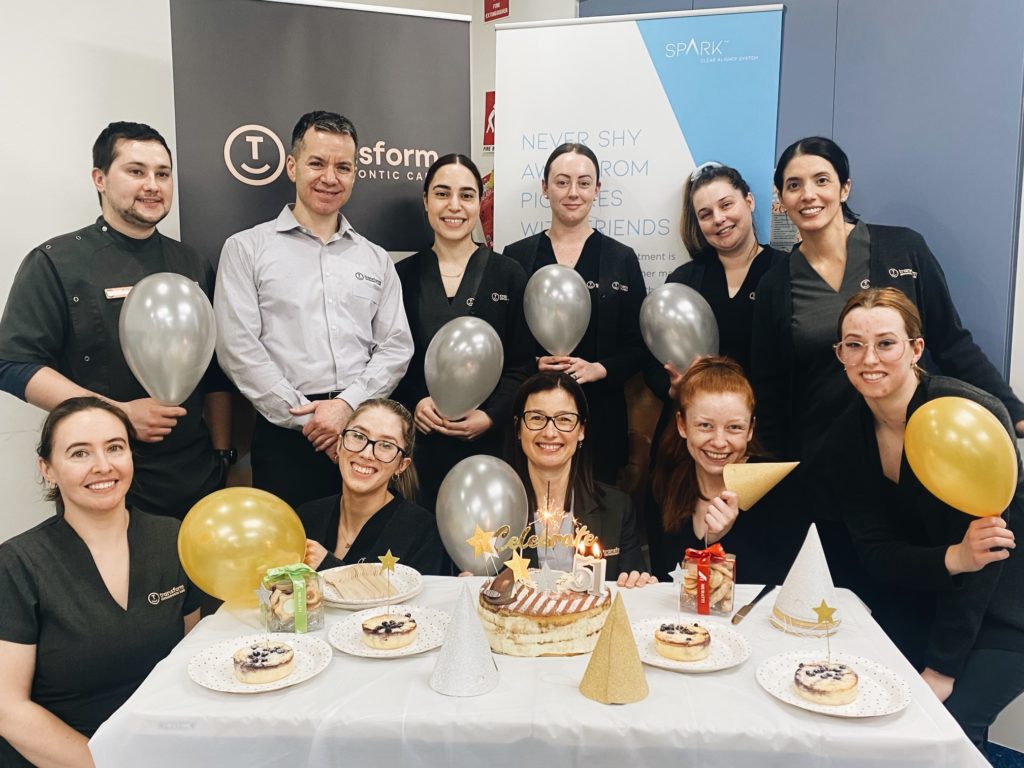 Celebrating Dr De Angelis's 51st birthday the best way we know how – with cake!