Everything you need to know about clear aligners – Invisalign® Adelaide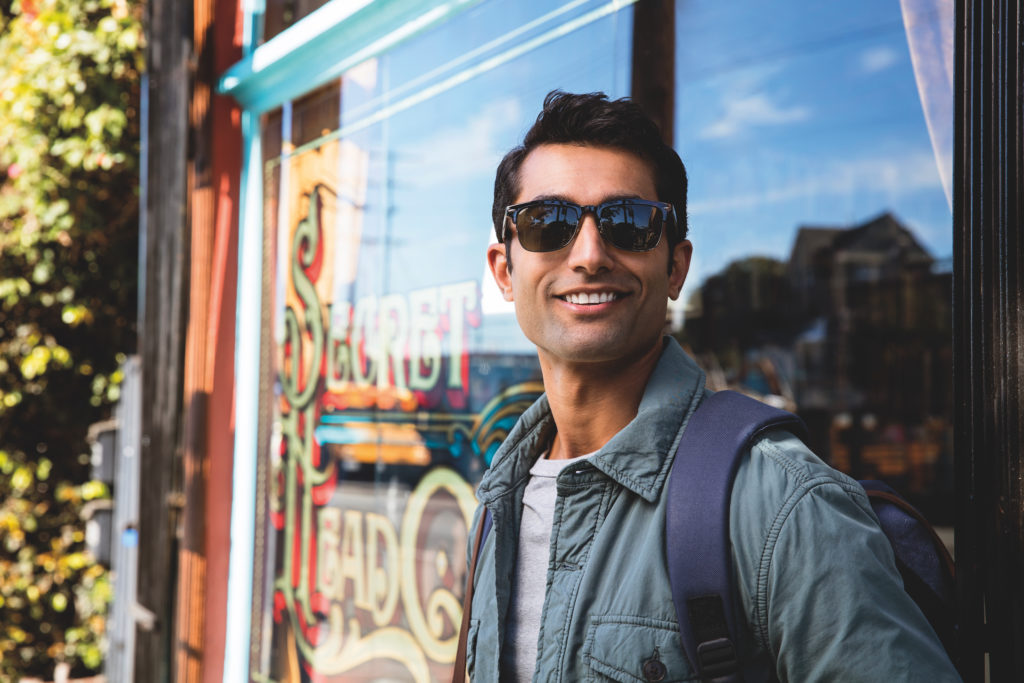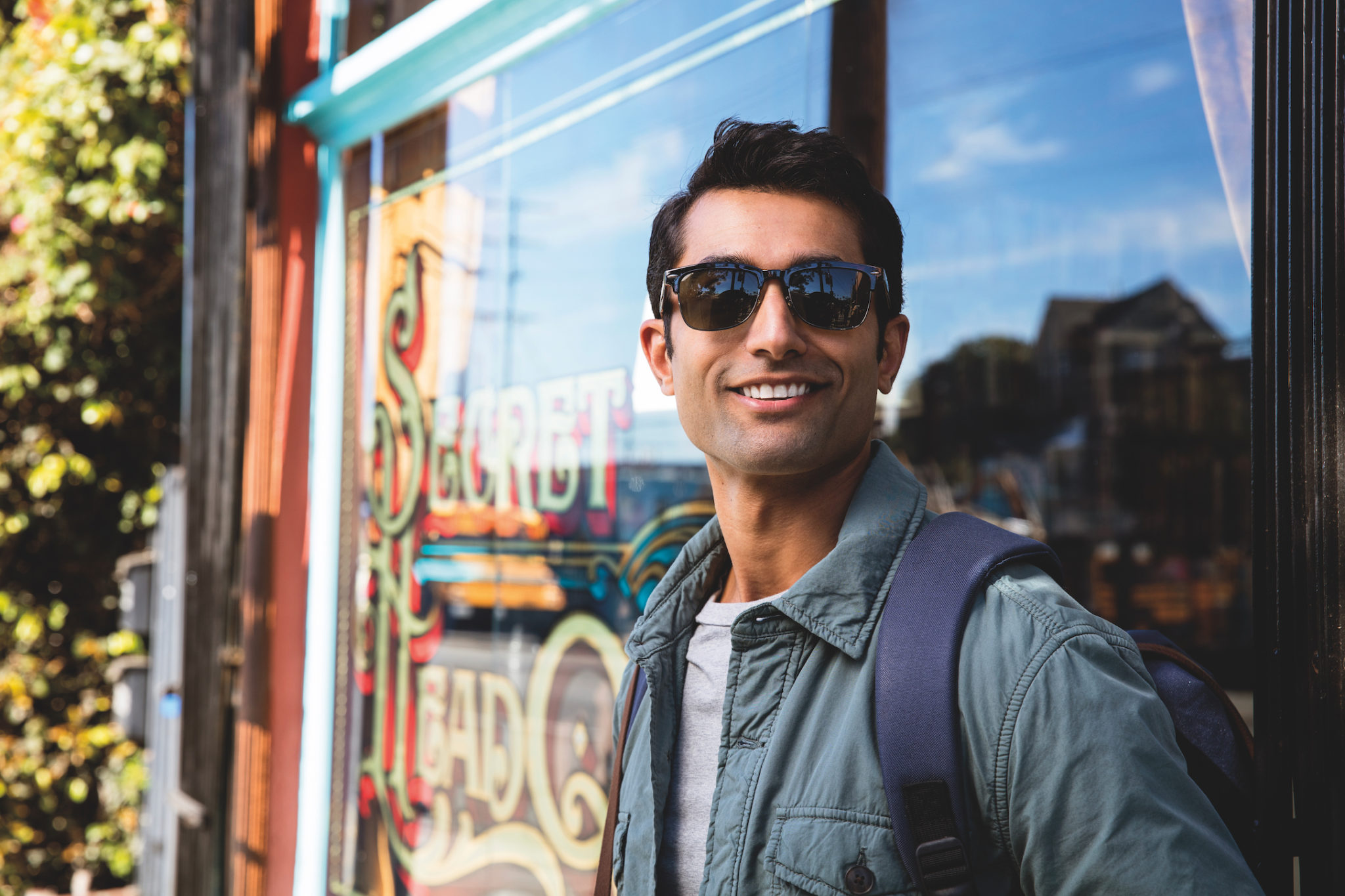 What do I love most about my job? Helping people in Adelaide transform their smiles. Many people who come into the practice are motivated to do something about their teeth. I'm really happy they leave feeling relieved that there is an orthodontic solution. It's wonderful to assist patients on their orthodontic journey.
So how do I help my patients get the smile they've always dreamt of? With many different solutions – but clear aligners are growing in popularity. Using the latest state of the art technology, they're a discreet and popular way to transform smiles.
I use clear aligners to transform smiles, and I can't wait to transform yours. But before we do, read this blog to learn about everything you need to know about clear aligners, such as Invisalign® and Spark.
What are clear aligners? Clear aligners are a transparent, plastic form of dental braces used to gently adjust and straighten teeth. Unlike braces, clear aligners are virtually invisible and can be removed  for eating, drinking and brushing teeth.
Clear aligners look like a clear plastic thin mouthguard. Attachments are placed on the teeth to keep the clear aligners anchored. That way, your teeth can be guided into their correct positions. Clear aligners such as Invisalign® and Spark use attachments to achieve the best results.
As a Specialist Orthodontist, I specialise in both Invisalign® and Spark clear aligners. We always offer both options to our patients who then decide which is the right choice for them. Both options gently move the teeth into the desired position with excellent precision.
Invisalign® Clear Aligners
Invisalign® clear aligners are custom-made, removable aligners designed using SmartForce® technology. They are clinically proven to be effective for minor teeth straightening through to moderate and severe malocclusions. Yes, that's right, they can be used to treat complex orthodontic cases (keep reading for more on this!).
Spark Clear Aligners
Spark clear aligners are also custom-made but with a material that may result in faster treatment results. They claim to be the clearest aligner on the market, and their custom trays are trimmed and polished for enhanced comfort.
I want to straighten my teeth with clear aligners. What is the process?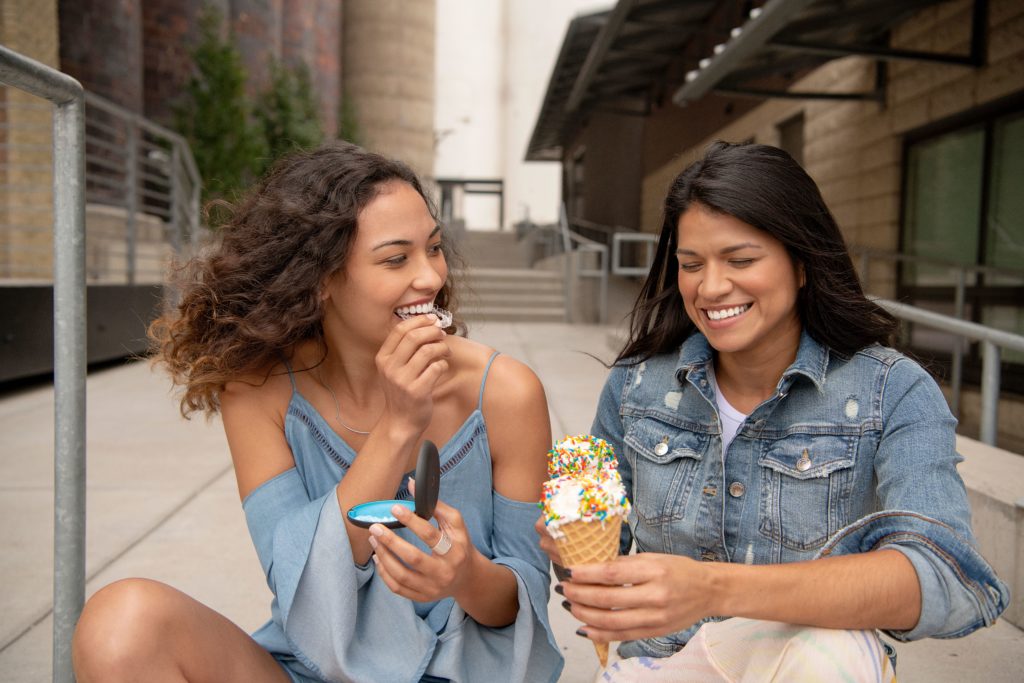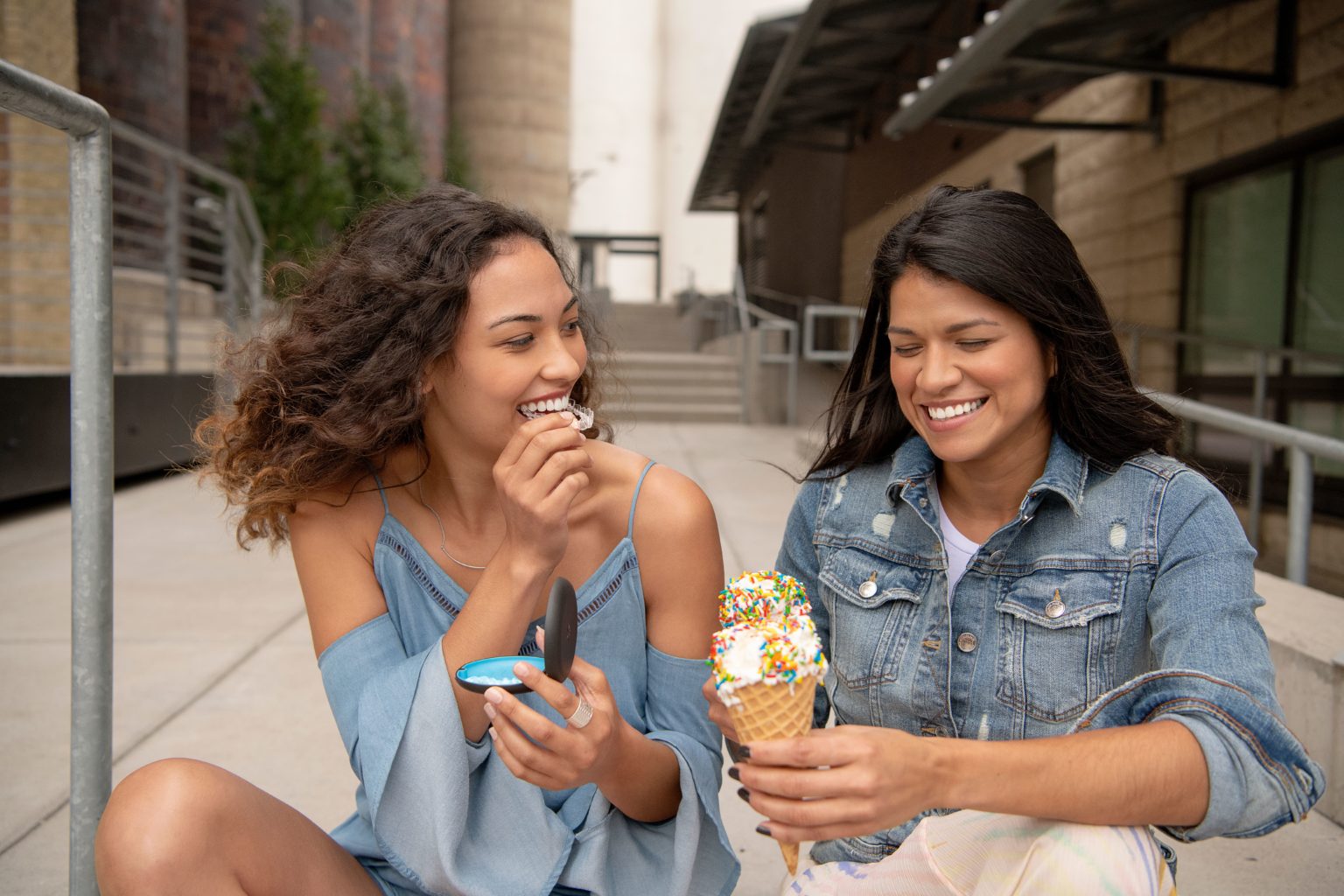 The first step is to make an appointment with us. You can do this by calling us on 133 862 or book online.
Our orthodontic consultations are $175 which include a personalised treatment plan by myself as well as X-rays, scans and photos.
If you decide to go ahead with treatment, the cost of the initial consult is taken off the cost of the retention phase of your treatment. If you have private health insurance, you may also be able to claim some of the cost of your initial consult, depending on your level of cover.
Rest assured, being treated with clear aligners is a simple process and is something I've become an expert in the last 20 years.
Initial assessment
The first step towards straighter teeth begins with an initial assessment. During your first appointment, I'll undertake a thorough examination of your face, teeth and bite. I'll also take several x-rays, scans and photos.
The X-rays we take give me a number of different views of your jaw and facial structure. It also scans a profile image of your face, jaws and soft tissues. From these X-rays, I can assess the relation of your:
teeth to your jaw
jaws to your skull
soft tissues to your teeth and jaw
All of these allow me to tailor a personalised treatment plan just for you and your individual needs. I run through exactly what to expect at your first appointment here.
Understanding your options
Together with one of our Treatment Coordinator's I will then discuss your initial assessment results with you, as there may be different options that would be suitable. We will discuss treatment plan, length of treatment and cost.
As a Specialist Orthodontist in Adelaide, I am an expert at straightening teeth and correctly aligning jaws. This means that I'm constantly working to stay at the forefront of the latest developments in technology. During the initial assessment myself and my Treatment Coordinator will be able to answer any questions you may have.
Starting treatment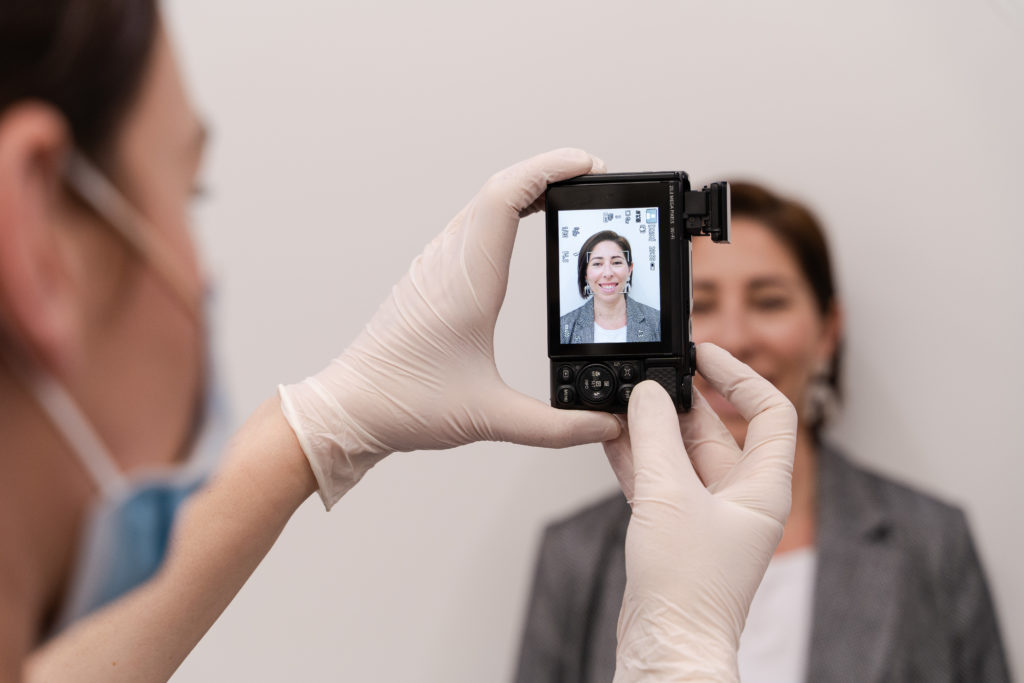 If you feel that clear aligners are the right choice for your treatment, the process can begin. We can even start your treatment on the same day if you let our staff know at the time of booking your initial consultation.
I'll start your orthodontic journey by creating a customised 3D treatment plan based on your X-rays, scans and photos. This information enables me to predict your teeth's final position and precisely how long your treatment will take. I work out exactly how, when and where your teeth need to move to achieve a straight smile, as well as correct any bite issues. Then the customised aligners are manufactured and shipped to me to fit before I hand them over to you to wear every day.
We then arrange for you to come into the clinic so we can discuss everything you need to know such as:
How to wear the aligners
When to take scans of your teeth with your DM app
When to change over your aligners
You are given several sets of aligners based on your treatment plan. You will need to change these weekly or fortnightly, providing that the required movement of your teeth has occurred.
Wear your clear aligners for 22 hours per day to keep your treatment on track according to your treatment plan. If you don't wear the clear aligners for 22 hours per day you might prolong the treatment progress, and end up wearing each set of aligners for longer than a week.
Monitoring your progress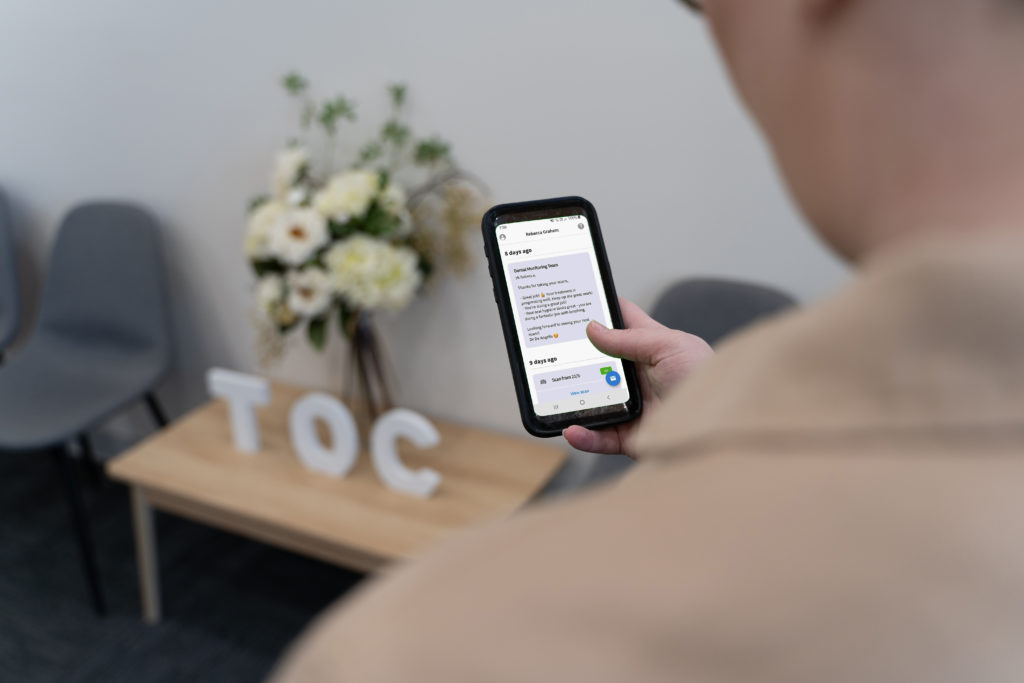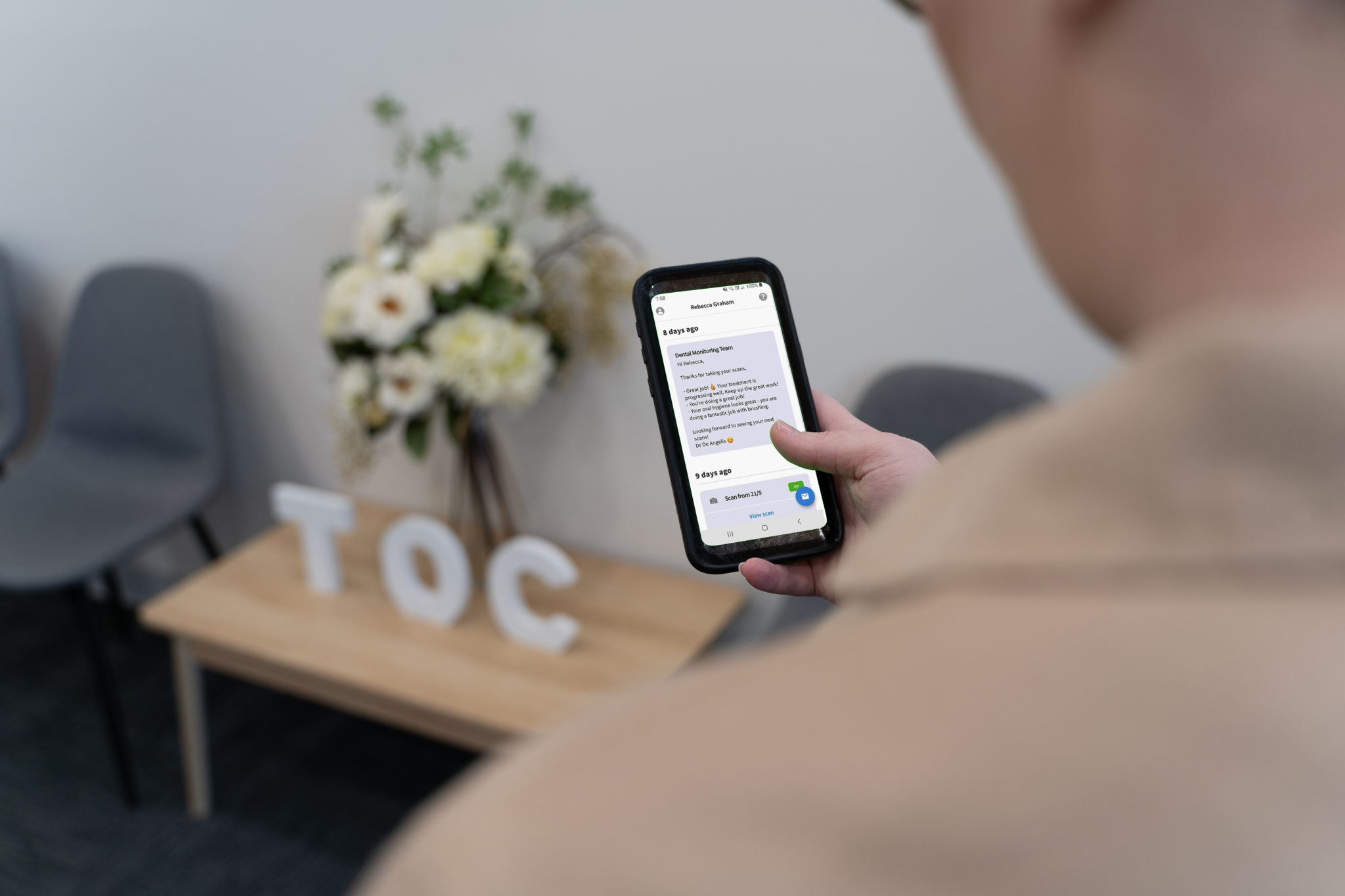 We encourage all our patients to sign up to Dental Monitoring (DM). This allows me to monitor your progress weekly and advise you when you can move onto your next set of aligners – without you having to come in and see me as regularly. Without DM you'll see me every 6 weeks, with DM you'll see me approximately every 12 weeks (or more if I need you to come in because I've identified an issue on DM).
Rest assured less in-clinic appointments does not compromise your orthodontic treatment. DM actually enables me to monitor your teeth more closely than ever before as I'm able to pick up any issues straight away, rather than just at your 6 weekly appointments.
Thanks to the DM app, you can have orthodontic treatment anywhere – whether you're working remotely, travelling, or just busy! We are treating top Aussie model, Akiima, who is currently living in the USA. I am monitoring her treatment closely here in Adelaide with our Dental Monitoring app!
Traditionally, patients only came into the clinic approximately every 6 weeks. Monitoring your treatment weekly means I can detect if there are any teeth not moving as they should be, and troubleshoot issues immediately. That's how cutting edge DM is!
If there are any issues during your treatment though, you can always come in and see me. I am here for the long haul to ensure you get the best outcome from your orthodontic treatment.
Aftercare (Retention)
After your clear aligner treatment is complete, you may have a small wire fitted to the back of the teeth to ensure your teeth don't move back to their original position. Believe it or not, teeth have a memory, and will naturally move back. The wire keeps your teeth perfectly straight, just how we want them!
You may also have to wear a retainer to ensure that your teeth won't move back to their original position.
The retainer is worn full time for a short period and then you transition to wearing it only at night. In some cases, you may only have to wear it a few nights a week. But this depends on your body and teeth movement.
What are the benefits of clear aligners?

Comfortable, invisible appearance
Clear aligners are completely transparent, so people often won't notice that you're wearing an orthodontic device. Aligners are also far more comfortable than traditional braces, as they don't have tracks or wires that knick or cut your gums or lips.
Won't impact on your lifestyle
If you enjoy playing sport, or having dinner out with your friends, then clear aligners are perfect for you.
If eating out with friends, discreetly remove your aligners and enjoy your meal. And as your aligners are removable, you won't need to pick food out of your teeth afterwards.
You can keep your aligners in for most sports including tennis, cycling, or basketball. If you do need to wear a mouthguard, simply remove your aligners and place into your tray while you play.
Easily cleaned for a healthy mouth
Unlike traditional braces, clear aligners can be removed and cleaned. This means no more picking at your teeth to remove food. You can also enjoy eating what you want as your aligners are removed before meals.
Effective treatment of complex orthodontic cases
Clear aligners can treat minor and severe malocclusions in a gentle yet effective way.
A malocclusion is when your teeth don't correctly meet when you bite together. An uneven bite can put pressure on your jaw, leading to chronic headaches. Having a malocclusion can also impact your oral health and affect your self-confidence.
Many patients claim or have been advised that aligners cannot help them because their malocclusion is too severe, or that their smile can only be fixed with traditional braces. But that isn't the case. I'm one of the most experienced Specialist Orthodontists in Adelaide. I use clear aligners on many patients who believed they couldn't have aligners, such as Invisalign®.
I was one of the first providers of Invisalign® in Australia, and I've been providing patients with this treatment for the past 18 years. So you can trust that you are in good hands! Orthodontic patients just need the right specialist, like myself, to get the smile they've always wanted.
What's the difference between a specialist orthodontist and mail-order aligners?
It can be tempting to use mail order aligners to straighten your smile – but do your research first. Start by asking yourself the following questions:
Will they conduct a thorough review of not just your teeth, but your jaw and your facial structure? This information is critical to ensuring you get the best outcome for your teeth – and your bite, if needed. I use X-rays and other diagnostic tools to create a safe and personalised treatment plan for my patients.
Will your treatment be overseen by a Specialist Orthodontist? You may not be regularly monitored or seen by a professional who can identify if you need to revise your treatment plan or troubleshoot issues as they arise.
Is it too good to be true? You may be promised a shorter treatment time, but that can do more harm than good. Moving teeth too quickly can actually do more damage to your teeth. Specialist Orthodontists, like myself, study for an extra three years to learn how to move teeth and correct bites – in the most safest way.
What outcome will I achieve? Some aligners aren't anchored to your teeth with attachments, so your teeth may not be guided into their correct positions. Clear aligners such as Invisalign® and Spark use attachments for a reason – they achieve the best results.
Will my private health insurance fund cover part of my treatment? Most private health insurance companies will only cover orthodontic treatment if the treatment is undertaken by a Specialist Orthodontist.
While cost, time and convenience will always play a factor when making medical decisions, orthodontists like myself prioritise the health and structure of your teeth, gums and jaw. Without professional supervision, your treatment can go off track, causing you more stress, time and money.
Can I use my health insurance?
Absolutely!
If a Specialist Orthodontist is treating you, you may be able to claim your 'extras' private health cover for clear aligner treatment. If you don't use a Specialist Orthodontist then you may not be covered.
Please check with your insurance company first before booking your initial consultation. Is your health fund on this list? We put together more info about health funds here which may help.
Book your Invisalign Consultation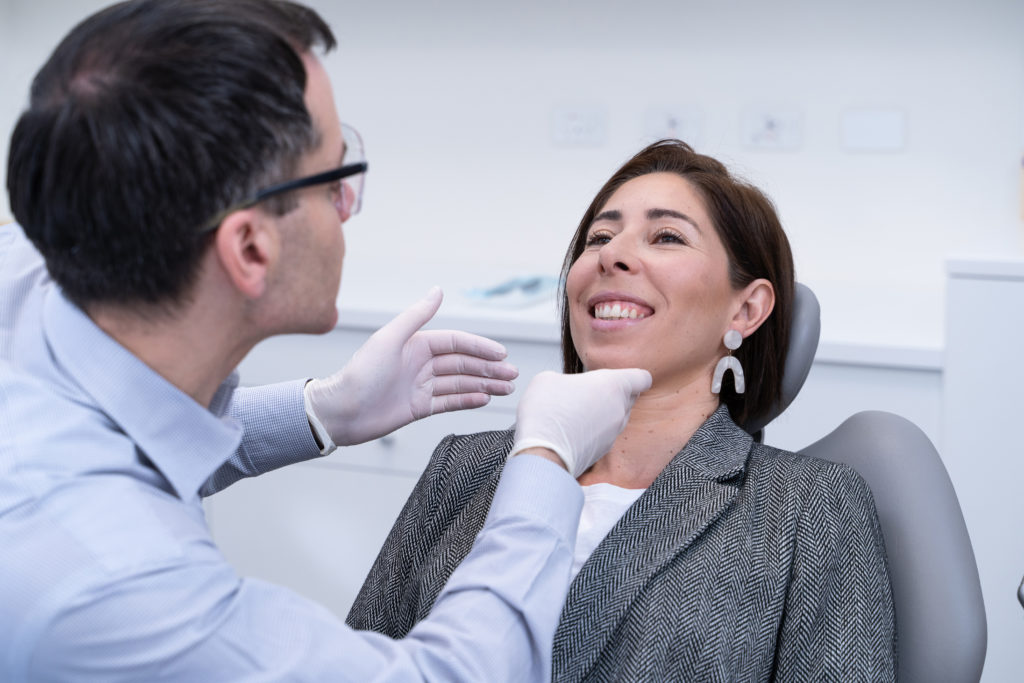 Our orthodontic consultations are $164 which include a personalised treatment plan by myself as well as X-rays, scans and photos.
The cost of the initial consult is credited off the total cost of your treatment if you decide to go ahead with treatment. If you have private health insurance, you may also be able to claim some of the cost of your initial consult, depending on your level of cover.
Making a booking is easy! You can book online anytime, at a time that suits you, or give us a call on 133 862 (Mon – Fri, 8am – 5pm) to arrange an appointment.
Your Specialist Orthodontist in Adelaide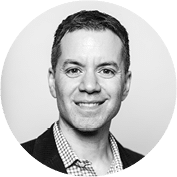 If you are looking for an orthodontist in Adelaide please don't hesitate to contact us. If you have any questions or would like to talk to us, please feel free to contact us here. You can also reach us during business hours on 133 862.
Our orthodontic practice is located in three Adelaide locations:
Modbury
St Peters
West Lakes
You can also find us on Facebook and Instagram for regular information and updates.
Until next time,
Keep smiling!