TOC transforms smiles in Adelaide using Invisalign®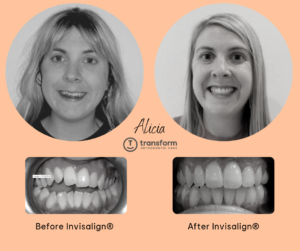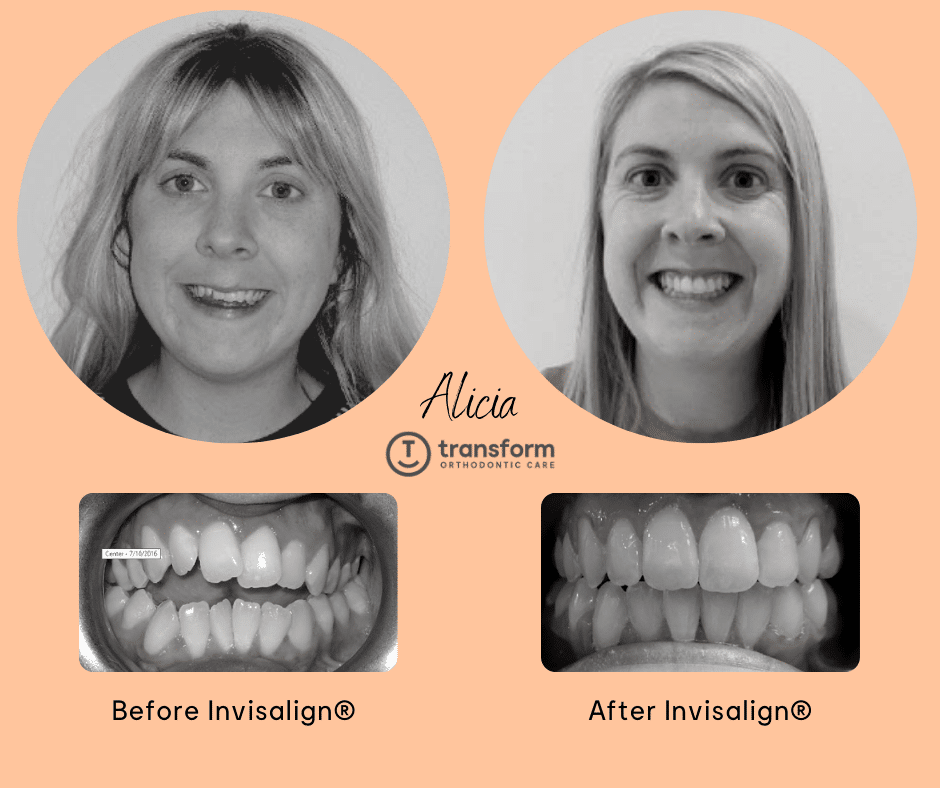 As William Arthur Ward said, "a warm smile is the universal language of kindness."
One of the things I love about my job is helping people transform their smiles. I've seen many patients feel embarrassed or worried about their smile, and am so pleased that I can be of service to them. One of the treatments we offer to patients who want to 'transform their smile' is Invisalign®.
There are many great benefits of Invisalign®, that address teeth issues in both adults and children.
We use Invisalign® to transform smiles and we can't wait to transform yours. But before we do, read this blog to discover answers to some questions you might have.
What is Invisalign®?
Invisalign®, also known as clear aligners, is a virtually invisible orthodontic treatment that gently – yet effectively – straightens your teeth.
After your initial appointment, I put together a personalised treatment plan that is specifically designed for you. It dictates how and when your teeth slowly move in order to get you a straight smile.
Invisalign® then uses this information to create a series of custom-made, removable aligners using the SmartForce® technology. The Invisalign® system gradually moves your teeth, leaving you with a straighter, more confident smile. 
The difference between Invisalign
®
and traditional braces
The main difference between the two treatments is the technique used to straighten teeth. The Invisalign® system uses clear removable aligners to move teeth. These aligners are then changed on a weekly or fortnightly basis.
Traditional braces use metal brackets and durable wires that are fixed inside the mouth to change the position of teeth.  Often elastics are used to help bring the teeth into the correct alignment. Unlike Invisalign®, braces cannot be removed.
While braces are effective at treating overcrowded smiles or severe cases, they are harder to keep clean. You also cannot eat or drink certain foods in fear of damaging your braces. 
If you are confused about which option is best for you, come speak to me. I can help you choose the right solution for your smile. Book a consultation with me here. 
Benefits of Invisalign® 
Treatment of malocclusion
First of all, Invisalign® can effectively treat malocclusions. A malocclusion is when your teeth don't correctly meet when you bite together. Having a malocclusion can impact your oral health and affect your self-confidence. Some other symptoms include:  
Abnormal alignment of teeth

Abnormal wear of your teeth

Alteration of facial structure

Frequent biting of the inner cheeks or tongue

Difficulty chewing or biting

Speech difficulties, including the development of a lisp

Breathing through your mouth, rather than your nose.
Invisible appearance and comfortable
Aesthetically, many patients believe Invisalign® is far better than regular braces. People often won't notice that you're wearing anything at all. Aligners are also far more comfortable than traditional braces, as they don't have tracks or wires that knick or cut your gums or lips.
Cleanliness and freedom to enjoy the food you want
A clean mouth is a healthy mouth! Invisalign® trays can be removed and cleaned, unlike traditional braces which you have to pick at to remove food. You can also enjoy eating what you want as your aligners are removed before meals.  
Saves time
One of the great benefits of opting for Invisalign® is less appointments.
The Dental Monitoring app allows me to check in on your progress without you having to come in and see me. 
Benefits of at home Dental Monitoring: 
You can have orthodontic treatment anywhere – whether you're working remotely, travelling, or just busy! One of our patients, local girl and international model, Akiima, is being treated with Invisalign® clear aligners while she is living overseas.

Fewer visits to our orthodontic clinic

No disruption to your weekly routine

Faster treatment

More precise results
What to expect during treatment
I'll start your orthodontic journey by creating a customised 3D treatment plan based on your records. This scan enables me to predict your teeth's final position and how long your treatment will take.
The customised aligners are then manufactured and shipped to me to fit before I hand them over to you to wear every day. I'll monitor your process weekly and let you know when you can move onto your next set. If there are any issues during your treatment, you can always come in and see me. 
Can I eat and drink with my aligners in?
Aligners need to be removed to eat and drink anything other than water. You can keep your aligners in when drinking water (and you will find you probably drink more water with your aligners in). After your meal, give your teeth a good brush, before popping your aligners back in. 
You need to wear your Invisalign® aligners between 20 and 22 hours a day. 
Remember to limit unhealthy snacks and food and drink more water to keep your Invisalign® aligners in good condition. 
Will the aligners affect my speech?
Invisalign® aligners are made from a very thin, but strong, plastic. When you first wear your aligners you may notice a slight lisp in your speech – but don't worry! After a while you will get used to the feel of your aligners and your speech will improve. Many of the TOC staff have had clear aligner treatment so feel free to ask them any questions you might have! 
Can I still play sport with my aligners in?
Yes! You can do everything with your aligners in! You only need to take them out when you eat, when you drink something other than water, and when you brush your teeth. Other than those times, you can do everything else with your aligners in. And the great thing is, no one will even know you're wearing them!
Your specialist Invisalign® provider in Adelaide
I've been using Invisalign® to straighten my patient's teeth for 18 years, treating over 700 patients with clear aligners. 
It's true! I was one of the first Invisalign® providers in Australia – and I'm also one of three Spark clear aligner providers in the country.
I use Invisalign® for complex cases, often for patients who have been told they aren't a suitable candidate for Invisalign®. It's always worth getting advice from a specialist in this area, like myself.
If you live in Adelaide and would like a free, no obligation, Invisalign® consultation from a Specialist Orthodontist (that's me!), book your free consult here.
Our Invisalign® work
Katrina
Katrina was 16 years old when she first came to see us. Being an active teenager, Katrina wanted a discreet way of straightening her teeth. Here are the final results:
Before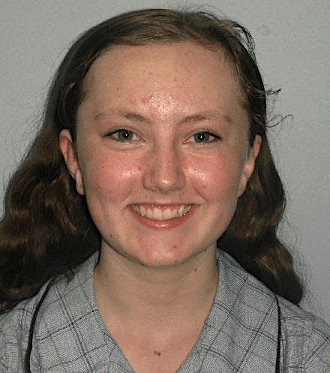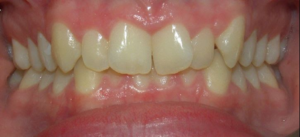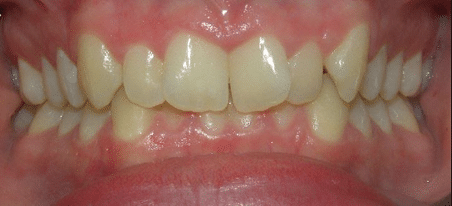 After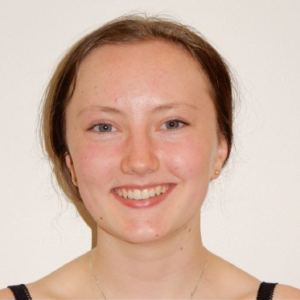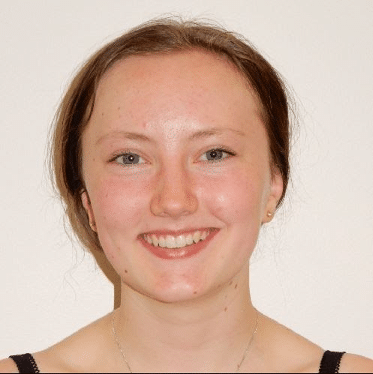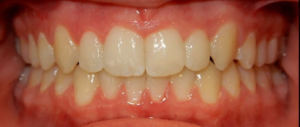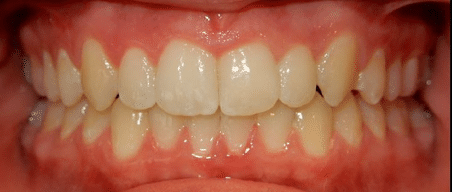 Alicia
Invisalign® clear aligners are clinically proven to treat minor teeth straightening through to moderate and severe malocclusions. Here are Alicia's final results. 
Before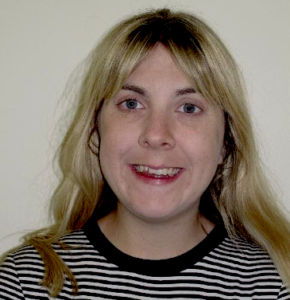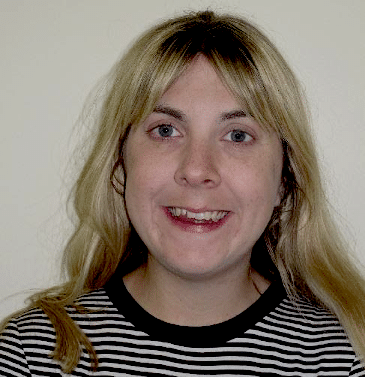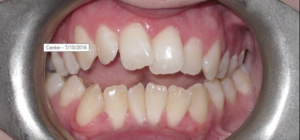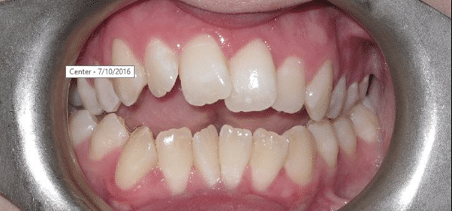 After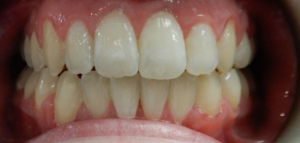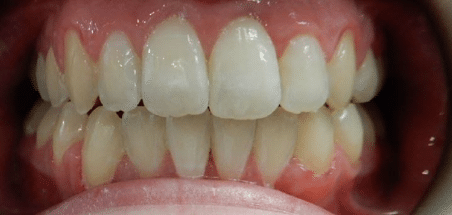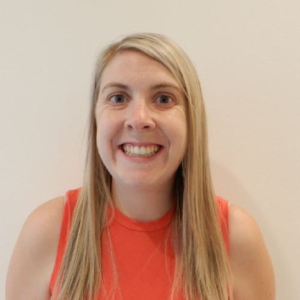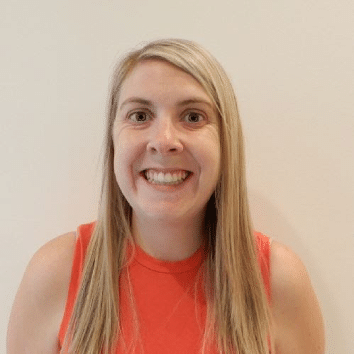 Safi
Being a professional sportsman, Safi is always on the go. He needed an orthodontic system that was easy to maintain and didn't cause him pain or discomfort on the field. Here are Safi's final results:
Before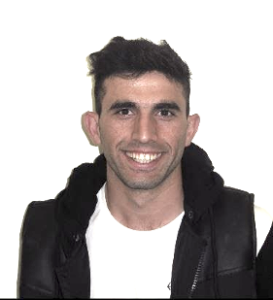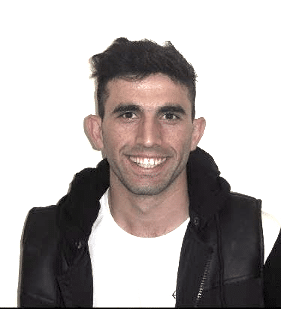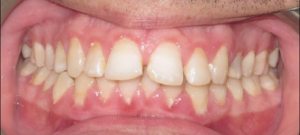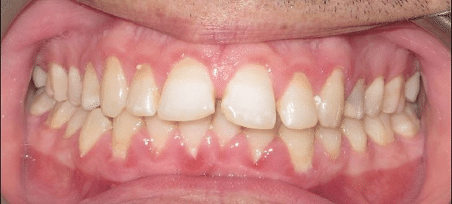 After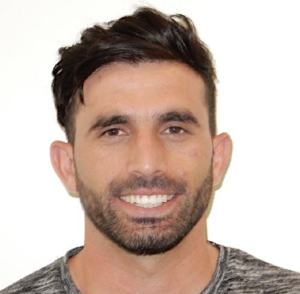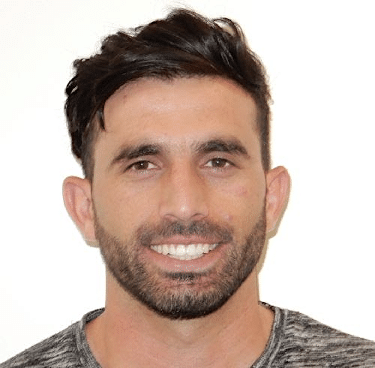 Hamed
Thanks to the Dental Monitoring app, Hamed was able to get the results he wanted, in a time that suited him. Here are the final results:
Before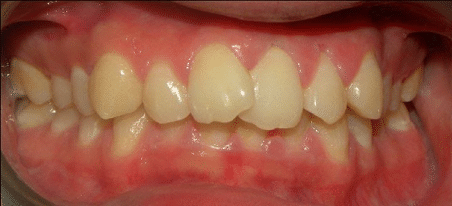 After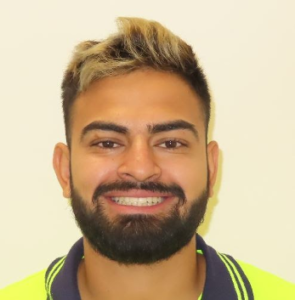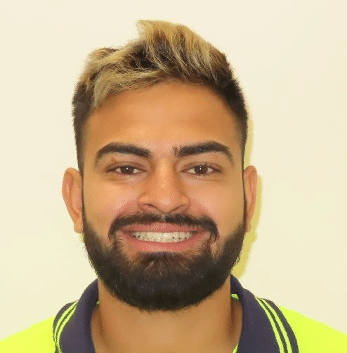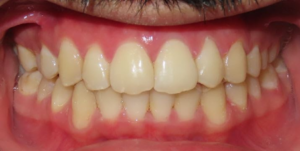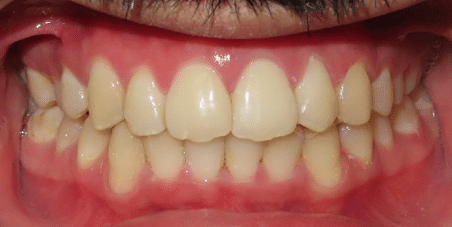 Invisalign® Consultations in Adelaide
Want to get straighter teeth and a more confident smile using Invisalign®? Then good news! We offer no obligation, Invisalign® consultations including a personalised treatment plan, X-rays, scans and photos for $175.
If you decide to go ahead with treatment, the cost of the initial consult is taken off the cost of the retention phase of your treatment. If you have private health insurance, you may also be able to claim some of the cost of your initial consult, depending on your level of cover.
Contact us here to start your orthodontic journey today.
Your Specialist Orthodontist in Adelaide
If you are looking for an orthodontist in Adelaide please don't hesitate to contact us. If you have any questions or would like to talk to us please feel free to contact us here or book your no obligation consultation online here. You can always reach us on 133 862.
Our orthodontic practice is located in three Adelaide locations:
Modbury

St Peters

West Lakes
You can also find us on Facebook and Instagram for regular information and updates. We also have a list of Frequently Asked Questions here.