A day in the life of an Adelaide orthodontist
By Dr Daniel De Angelis – Adelaide's Leading Specialist Orthodontist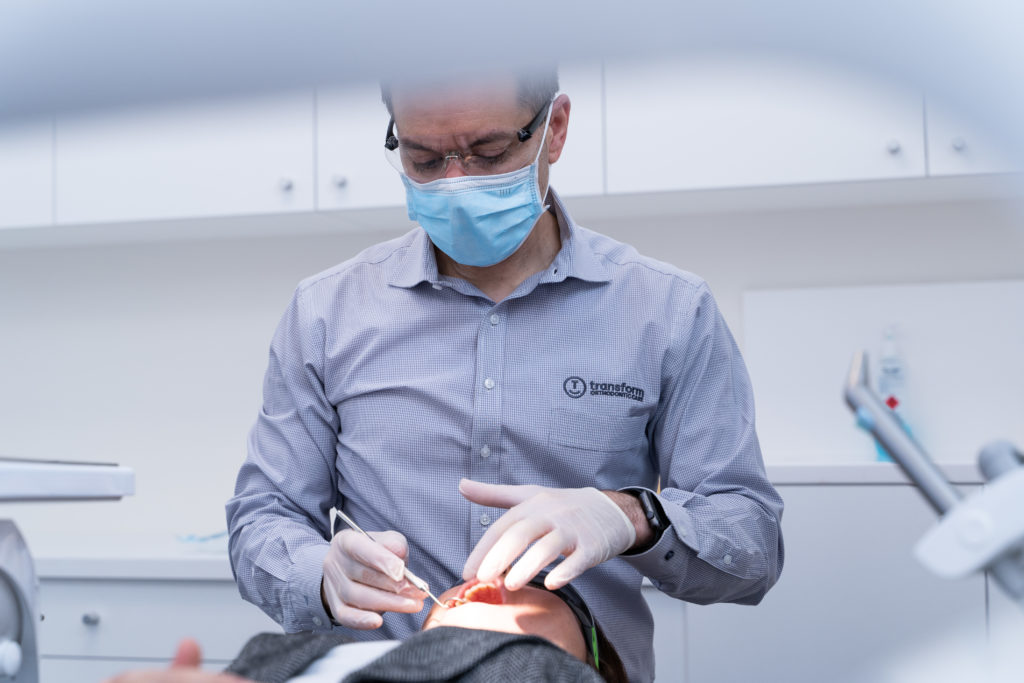 As a Specialist Orthodontist in Adelaide, I've treated over 10,000 patients for more than 20 years. I've transformed all sorts of smiles – from mild overbites to severe malocclusions – all of which I was able to successfully treat with clear aligners, braces or other treatment options.
I take great pride in correcting and straightening my patients' teeth, and I love helping people achieve the smile they've always dreamed of. And with offices across three locations – Modbury, St Peters and West Lakes – I always ensure that I'm available to anyone in Adelaide who needs my help.
Have you ever wondered what it would be like to be an Adelaide orthodontist? Read on to discover what an average day looks like for me, Dr Daniel De Angelis!
7:00 am
After getting ready for a full day of work, I leave home and grab a coffee from St Peters Bakehouse – our favourite local cafe!
7:30 am
I arrive at our St Peters clinic and prepare for the day with the clinical and admin teams. This is when we discuss the day ahead and plan for our upcoming patients. Communication is essential for us as we work together as a team to deliver patient care, so we take time to ensure that everyone is on the same page.
8 am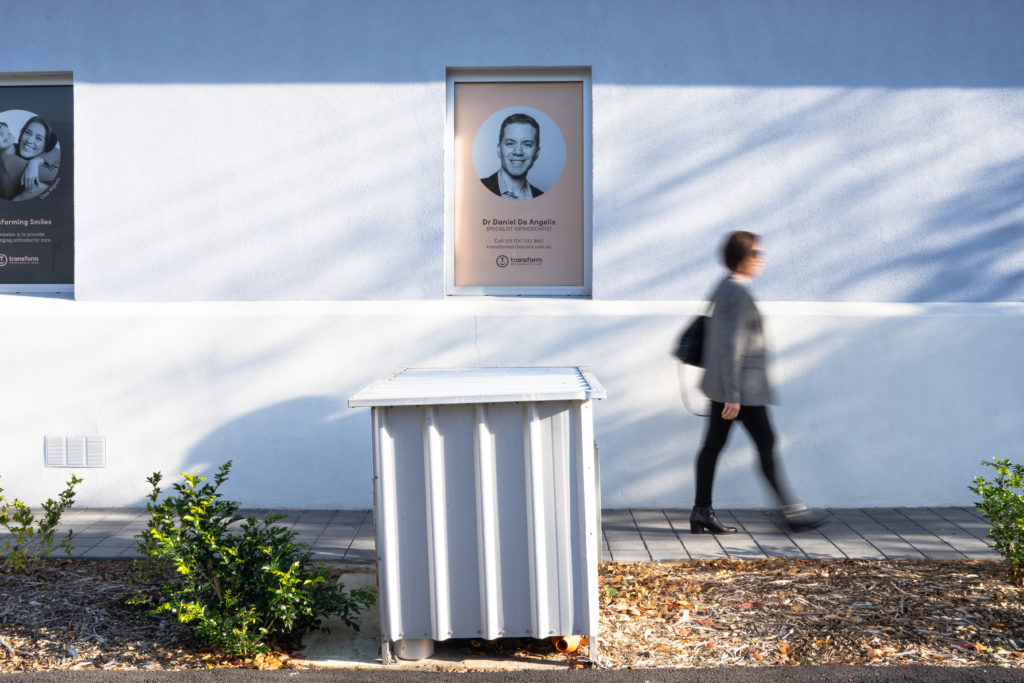 We open our doors and welcome our first patients for the day. Our opening hours are 8 am to 5 pm Monday to Friday. By opening early, we can accommodate many of our younger patients and their working parents before starting school for the day. Now the real work begins.
Braces
My first patient is a young girl with braces who has come in for her regular orthodontic check up. I check that her treatment is tracking as per her original treatment plan. As most people know, dental braces are wire-based orthodontic devices that align and straighten teeth. Braces also help correct misaligned jaws and malocclusions.
I offer two kinds of braces:
Metal – made from stainless steel brackets and thin wire bands that hold help gently move the teeth.
Ceramic – unlike metal braces, these have tooth-coloured porcelain material and clear brackets, making them almost invisible.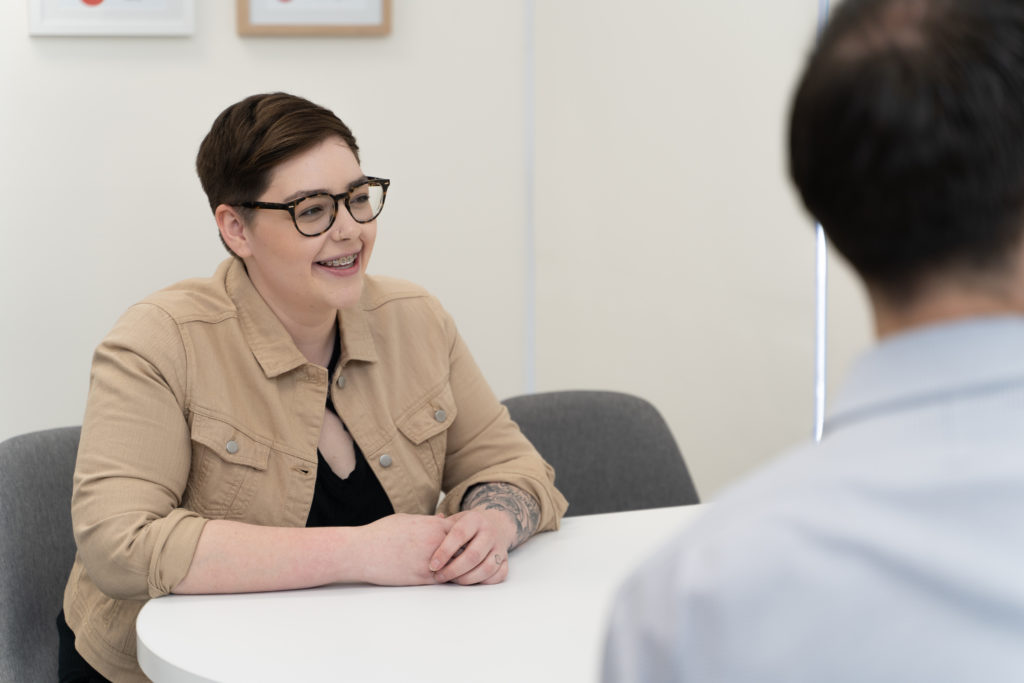 Really happy with this patient who has been looking after her teeth and her braces by brushing and flossing twice a day, wearing her elastics and avoiding hard foods has helped to avoid breakages to her braces. Read everything you need to know about braces here.
Clear aligners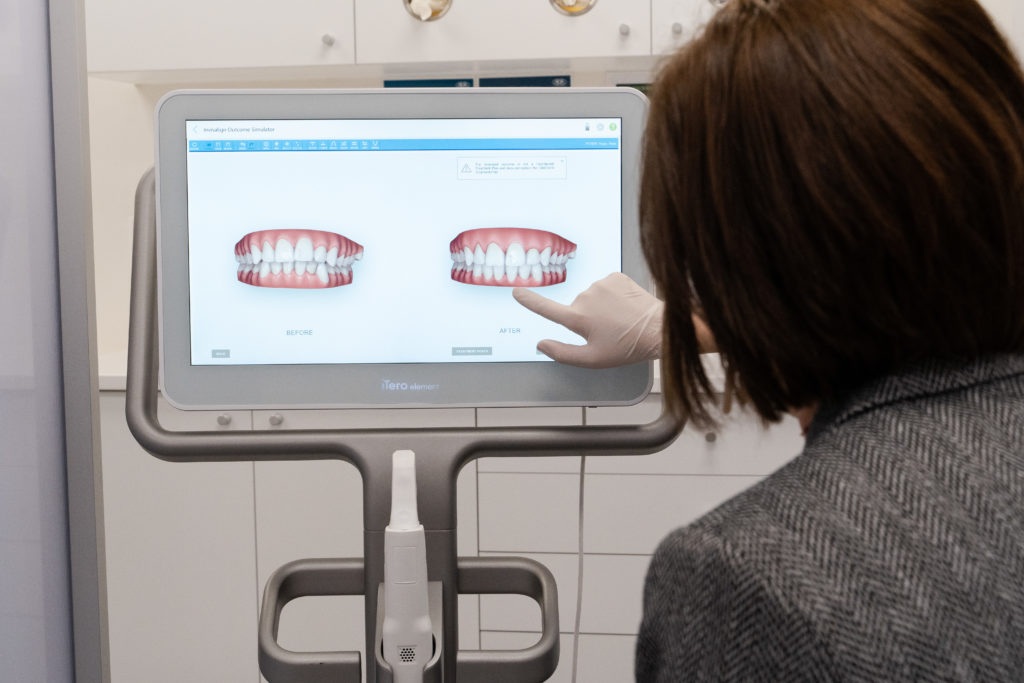 Afterwards, I see a male who is considering clear aligner treatment to straighten his teeth. Something he has been wanting to do since he was a child. As this is his first consultation, I talk him through the best orthodontic treatment options. Learn more about what to expect at your first orthodontic appointment here.
After a thorough consultation, we determine that clear aligners will be the best option to transform his smile. As a Specialist Orthodontist, I specialise in two kinds of aligners:
Invisalign® – custom-made, removable aligners designed using SmartForce® technology.
Spark clear aligners – also custom-made, but with a material that may result in faster treatment results.
Both options gently move the teeth into the desired position with excellent precision. We also now offer Spark clear aligners and braces at the same price so our patients have greater options available to them.
Read more about clear aligners in our blog here.
12:30 pm
It's time for lunch. I head down to St Peters Bakehouse to grab one of their famous pies and pasties. They really are the best in Adelaide! While I eat at my desk, I take the opportunity to monitor my patients remotely via Dental Monitoring.
Dental Monitoring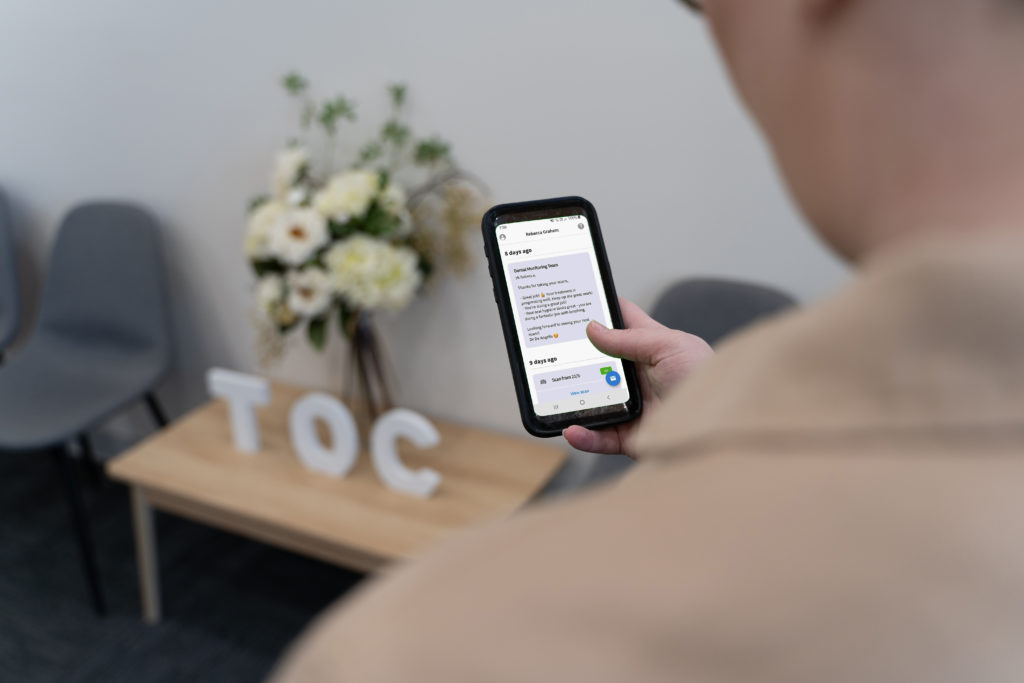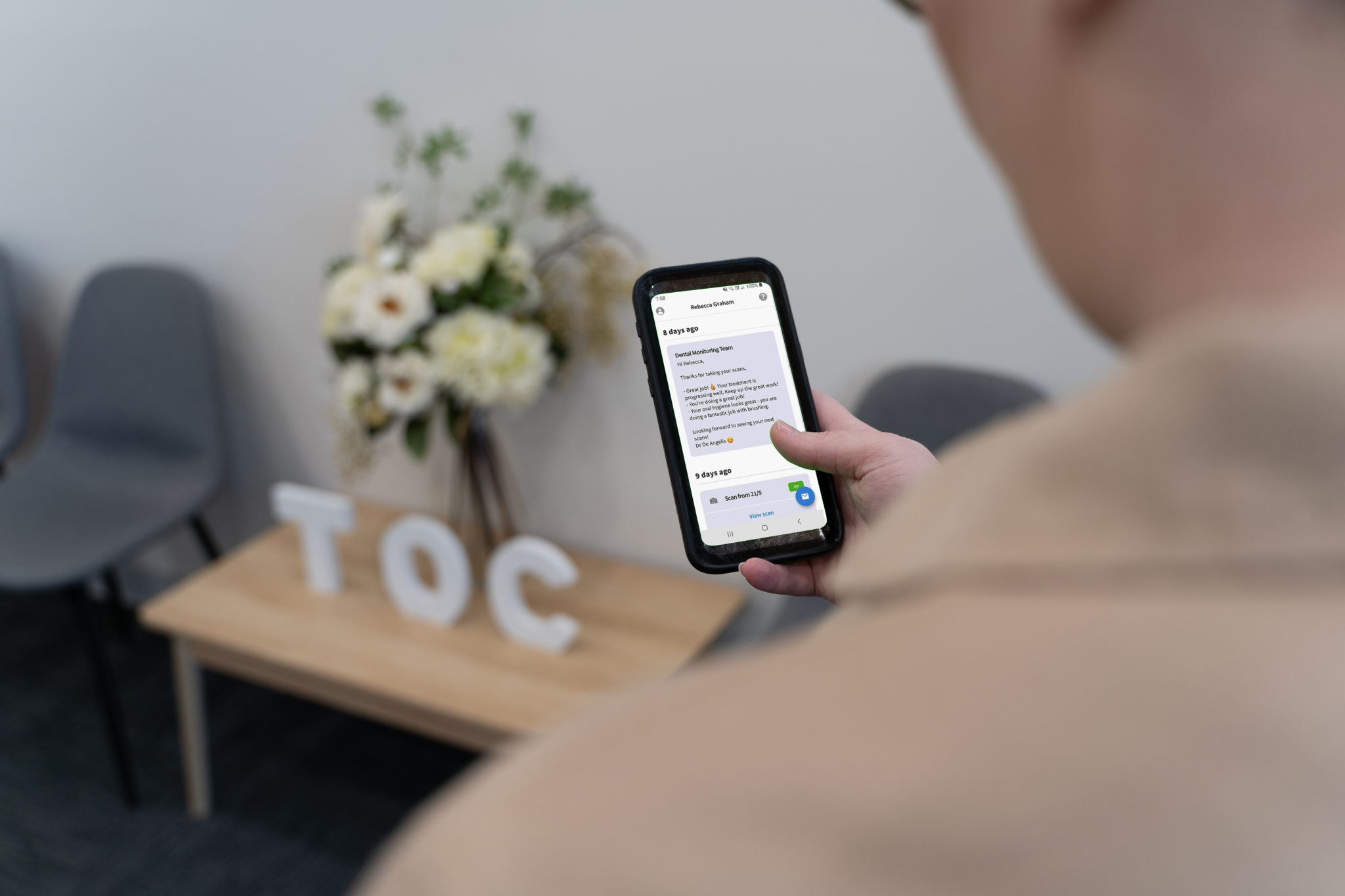 Dental Monitoring is an app you can download onto your smartphone that allows you to take weekly or monthly scans of your teeth so that I can track the progress of your aligner or braces treatment. Once you upload your scans into the app, I can monitor your treatment remotely – from your home, work or anywhere in between.
Through DM's in-app messaging system, I can connect remotely with you without you having to step foot into the clinic! I receive a notification after you submit your new scan each week for aligner patients (or each month if you're a braces patient). If progress is going well and your teeth have moved sufficiently since your last scan, I will let you know via the app to progress onto your next aligner. It's a total game changer for my busy patients.
Discover the benefits of Dental Monitoring here.
1:30 pm
With lunchtime over, it's time to jump back in and get to work! My next appointment is an online consultation.
Online consultations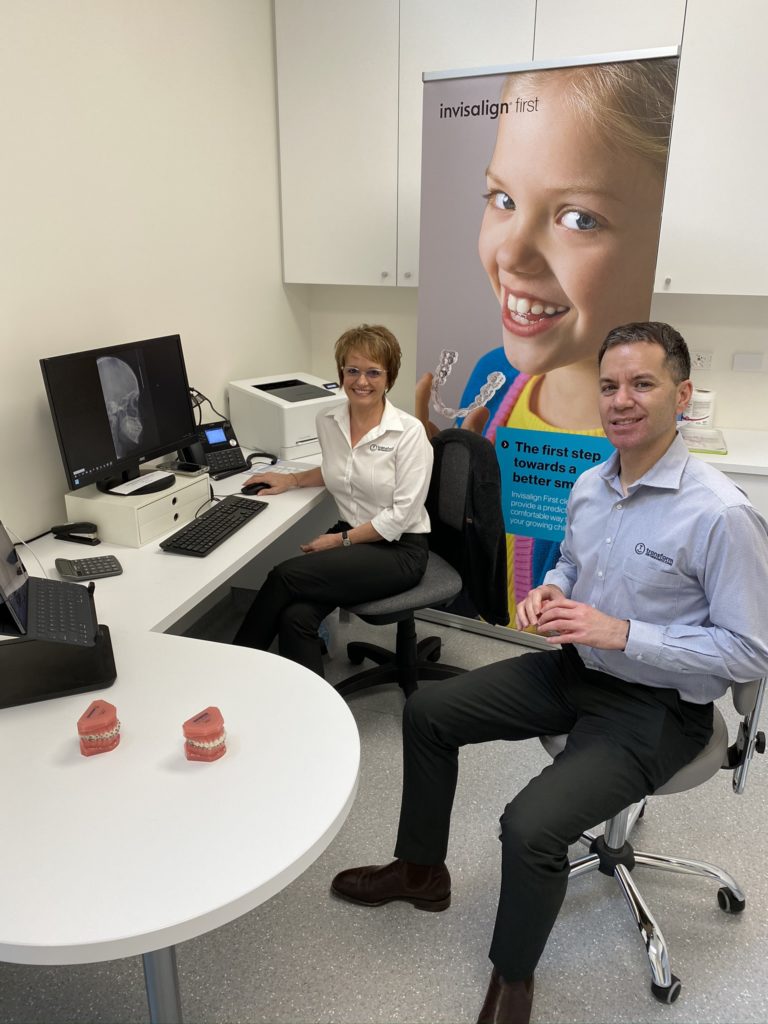 At TOC, we offer free online consultations. There, I provide advice on treatments such as Invisalign, Spark or braces. The patient books an online consultation on our website and sends me photos of their teeth via email. I then evaluate the images and arrange a video meeting with the patient.
With online consultations, you:
Don't need to take time off work
Avoid the risk of exposure to illnesses
Reduce wait times
Receive the same guidance and expertise as a face-to-face consultation.
Learn more about our online consultations.
5 pm
The St Peters clinic closes for the day, but I'm not done yet! I make my way to SmileCo Dental at Norwood.
5:30 pm
Myself and some of my team arrive at SmileCo Dental and have a chat with the team there before we get stuck in. I offer advice to SmileCo patients about their orthodontic treatments and how to transform their smiles. Being able to take our services and expert advice to these clients is rewarding and helps that they can meet at their dentist.
7:30 pm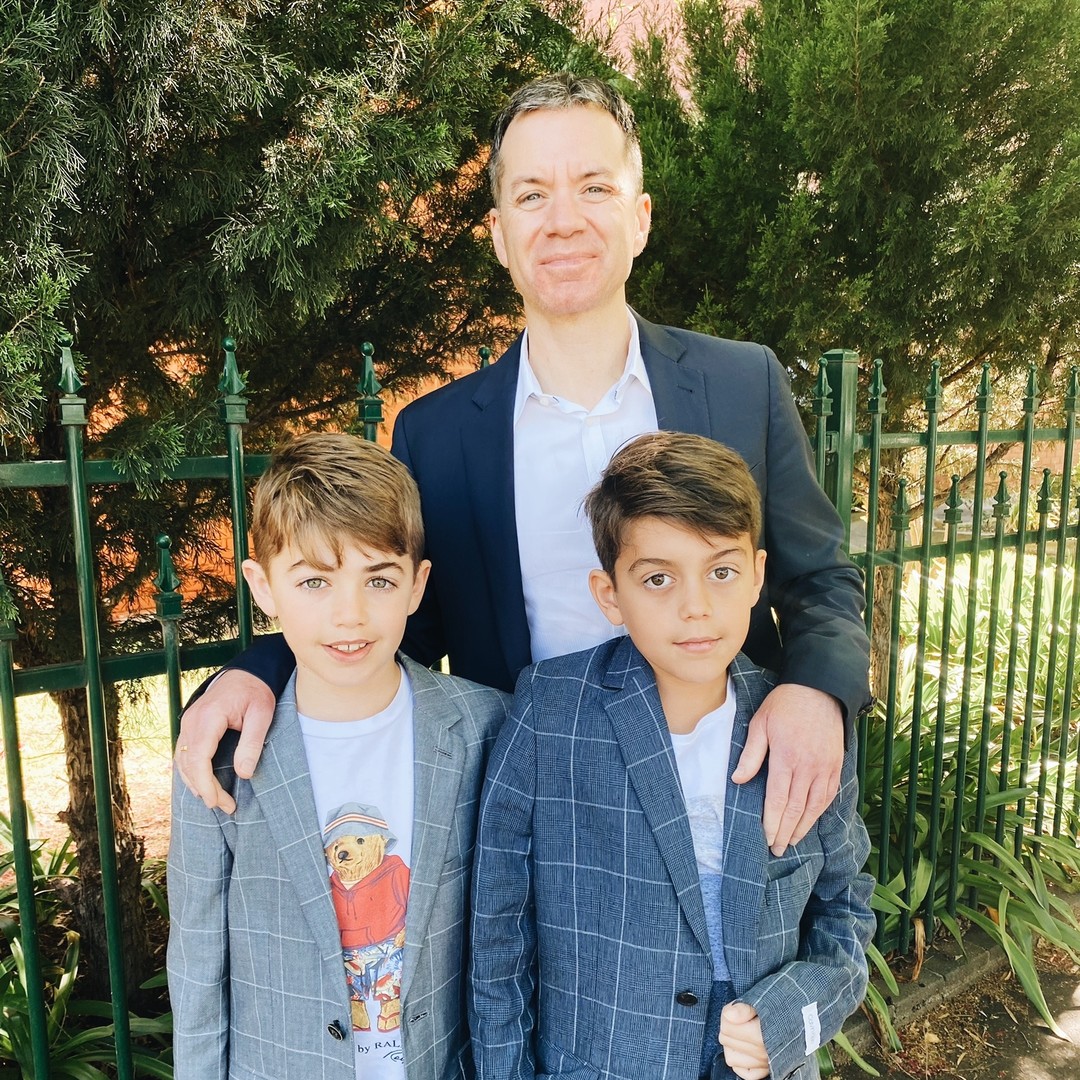 Hometime! I finally arrive home in time to eat dinner with my family. Afterwards, I read a book to the kids and encourage them to brush and floss their teeth. It's no surprise that in the De Angelis household, oral health is super important!
Keeping your child's teeth and gums clean will protect them against infection, cavities and pain. If their baby teeth are decayed, it can damage the permanent teeth underneath. And if a child loses a tooth due to decay, it can cause crowding problems when their adult teeth come through. We encourage all our patients to see their dentist on a regular basis (and we'll give you a movie voucher for your efforts too!).
Adelaide Orthodontist
So, that's my day! Did you know you don't need a referral to see me? We also offer flexible, interest-free payment plans, as well as family and sibling discounts.
If you have any questions or would like to talk to us, please feel free to contact us here. You can also reach us on 133 862.
Our orthodontic practice is located in three Adelaide locations:
Modbury
St Peters
West Lakes
You can also find us on Facebook and Instagram for regular information and updates.