How to take photos using a Cheek Retractor Tool for Dental Monitoring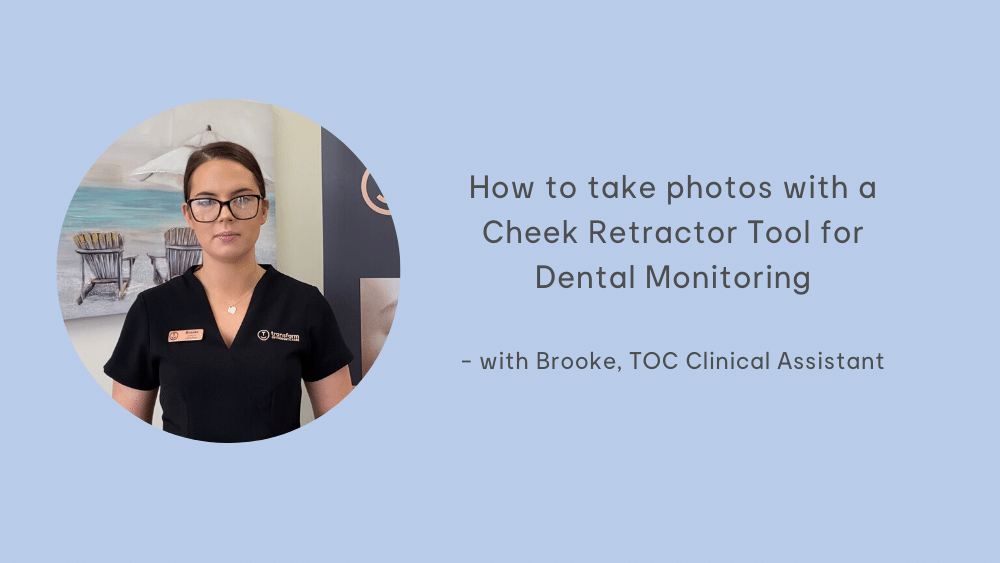 Dental Monitoring (DM) has really transformed orthodontics. Once upon a time, the only option was to receive monitoring of your treatment by coming into the practice clinic. Patients now have the option of both, or just Dental Monitoring, if they wish.
The Covid-19 pandemic has shown us that having a tool like the Dental Monitoring app means life can go on when it comes to your orthodontic treatment. This is great news for our patients (and, in fact, any patient undertaking orthodontic treatment).
I have actually been using Dental Monitoring for 6 years now. The technology has come a long way in that time but it has proven to be a global leader in delivering cutting edge orthodontic technology and Artificial Intelligence.
The Dental Monitoring app means I can remote monitor our patient's treatment from home, or work, or anywhere (at the moment, that's really the same place! #StayHome).
To be able to monitor patient progress, patients upload photos to the DM app. You may be taking photos weekly if you are on clear aligner treatment.
From my end, I then analyse those photos and review treatment progress. Once I've done this, I let the patient know how they're going and what to do next via DM. It's amazing what technology can do!
Our Clinical Assistant, Brooke, is our go-to tech guru. She knows her way around a camera and takes a mean selfie! Brooke shows us how to use the Cheek Retractor Tool to take photos for the DM app.
Dental Monitoring ran out of the Cheek Retractor Tools during the height of the Covid-19 pandemic but we are trying to get our hands on more of these tools for our patients.
In this video, Brooke runs through how to take photos for Dental Monitoring including:
How to put the Cheek Retractor tool into your mouth to take photos
Taking photos by biting together on your back teeth
Photos of your teeth with a thumb width apart
More photos of your upper and lower teeth
Using a mirror and your smartphone to take photos
We hope that helps! We are happy to answer any questions you might have, simply call us on 133 862 or Contact Us here.
We will be sharing more 'how-to' videos plus information and news on orthodontics. If you would like to see something specific please let us know!
Until next time,
Keep Smiling!