Bec's Brace's Smile Makeover
Our patient, Bec, shares how she got her brace's smile makeover! Bec recently finalised her braces treatment with us and she is super happy with the results.
We have gotten to know Bec along the way and admire her determination to improve her teeth, and her life. Bec admits she has gained so much more confidence along the way.
We asked Bec to share with us how patients can get the most out of their braces treatment.
Bec, it might surprise people that braces are becoming more popular with adults (and are not just for children). You had braces in your mid 20s. What was people's reaction to you having braces?
Well I thought that people would be more shocked at the fact I had braces in my 20s. But in actual fact, people weren't too shocked. They loved the fact that I wanted to commit to making my smile better, and I mean apparently, they made me look younger, so that's a perk.
How long did you have treatment for?
2 years, which went fast!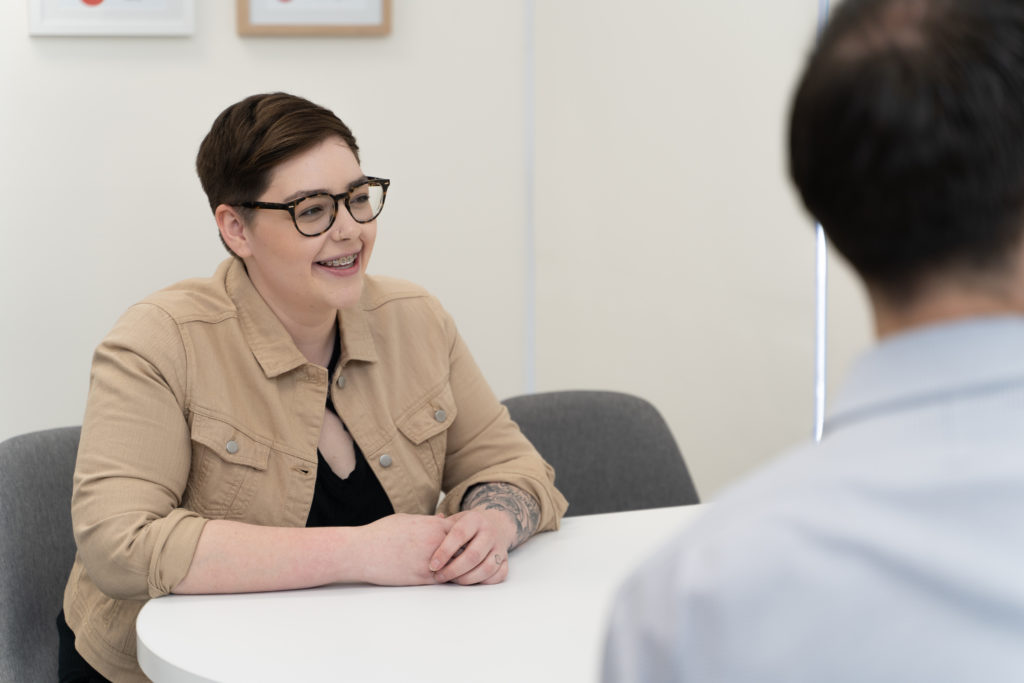 Did having braces hurt?
Well at the start, it took a bit of getting used to. But honestly no not really. Once your teeth / gums are used to it, after that first initial appointment of getting them on it was fine. That and your usual wire changes every now and then, can cause some dull ache for an hour or so after. But I actually expected to have way more pain with braces, but I was wrong. So pretty happy about that.
You came into the clinic for appointments and your treatment was also monitored remotely with Dental Monitoring, particularly during the height of the Covid 19 pandemic. How did you find using Dental Monitoring?
I think it was actually great! I work full time and have a son – so a pretty busy life. Even without the Covid situation I think Dental Monitoring is a great application, to keep going. Dental Monitoring makes it a lot easier to have a check up and also communicate with Dr De Angelis and the team. They were able to let me know if I needed to change anything or even if I had any questions. So I loved it, was very handy.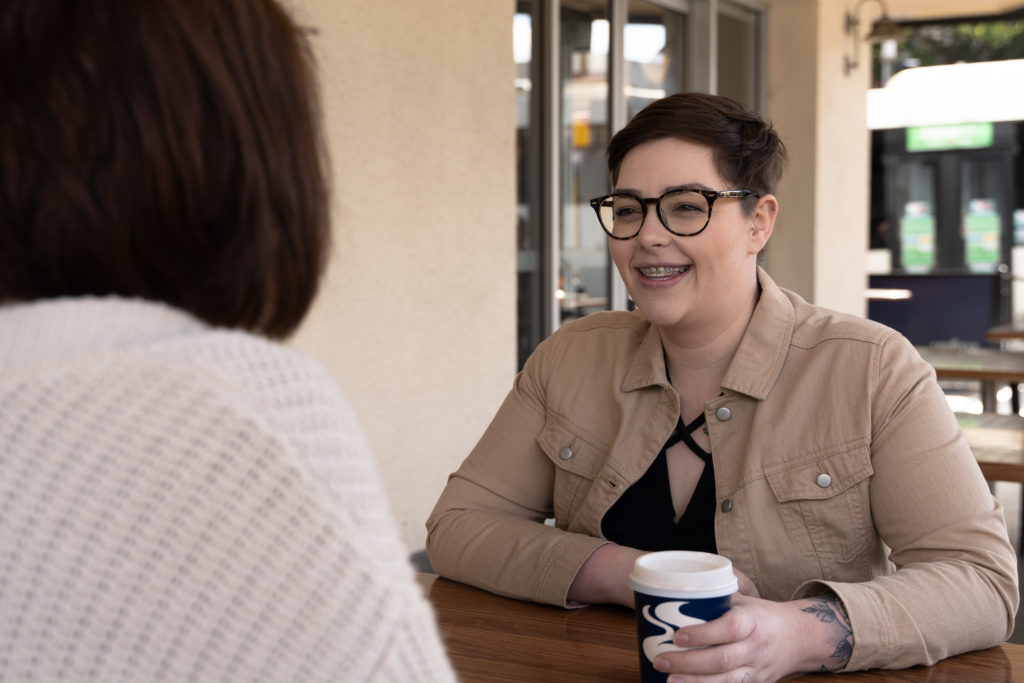 What was the one thing that surprised you about having braces?
How fast my teeth could change, in the first few weeks of having braces they changed so much. I never thought it was possible for them to be transformed so much.
For other people about to have braces, or in braces treatment now, what would be your top 3 tips for getting the best results?
Make sure you keep on top of your cleaning, honestly makes the difference- especially when you get them off.
Make sure you keep on top of elastics and everything that the team tell you to do. Because you want to have the best result possible.
Try to stay away from foods/ sweets/ drinks that can affect your teeth. I stayed away from these, and it helped a lot. Even helped with my weight loss too. So hey, you're transforming your smile, why not transform your inner health too.
The TOC team have more info here on how to look after your braces during treatment. Enjoy having braces! I actually miss them now!
Thanks Bec for sharing your TOC experience with us!