St Peters Adelaide Artist in Residence Leah Grant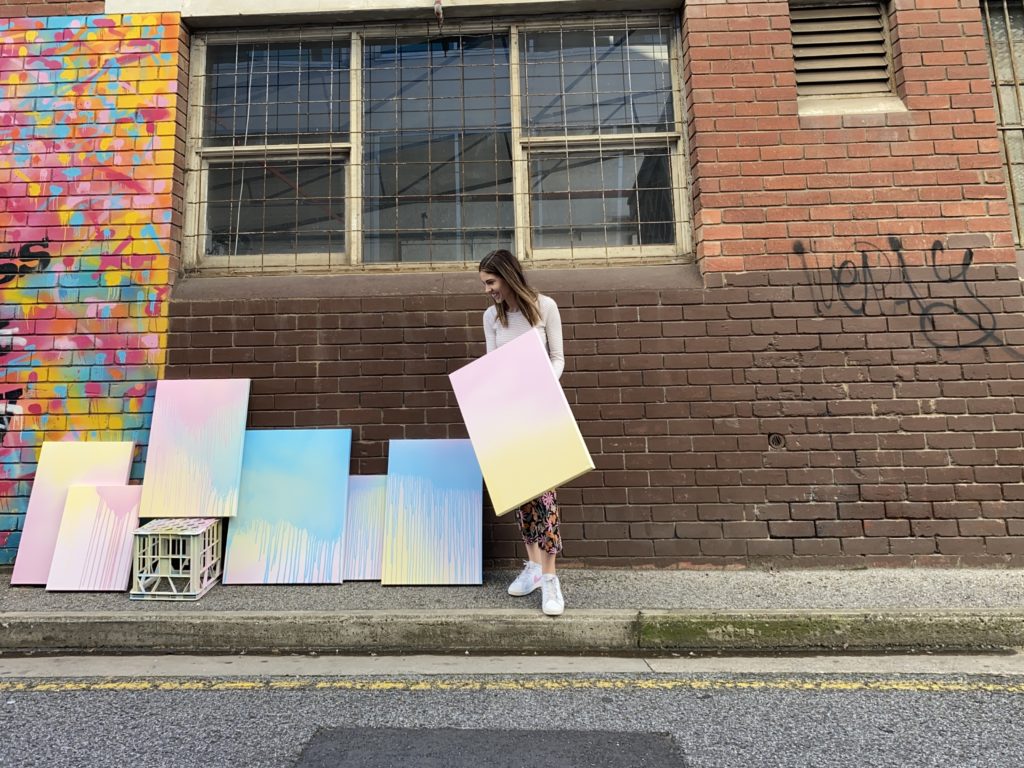 I am pleased to announce the next artist in our latest Art Exhibition program at our orthodontic clinic in St Peters, Adelaide.
Working with the Norwood, Payneham and St Peters Council and our local community to promote art 'spaces'. One of those art spaces is our St Peters, Adelaide clinic.
I am delighted to introduce our next artist in residence, Leah Grant.
Leah is a highly talented and well known Adelaide Street Artist and educator. She is passionate about creating connections through colour, movement and light.
We are grateful to have some of Leah's works featured in our St Peters clinic! The exhibition features artworks from a combination of two collections, 'SEE' and 'Seeking Happy'. 'See' was an exhibition of abstract colours, first displayed for SALA in 2015. 'Seeking Happy' is Leah's most recently solo exhibition from 2021 at Urban Cow Studios.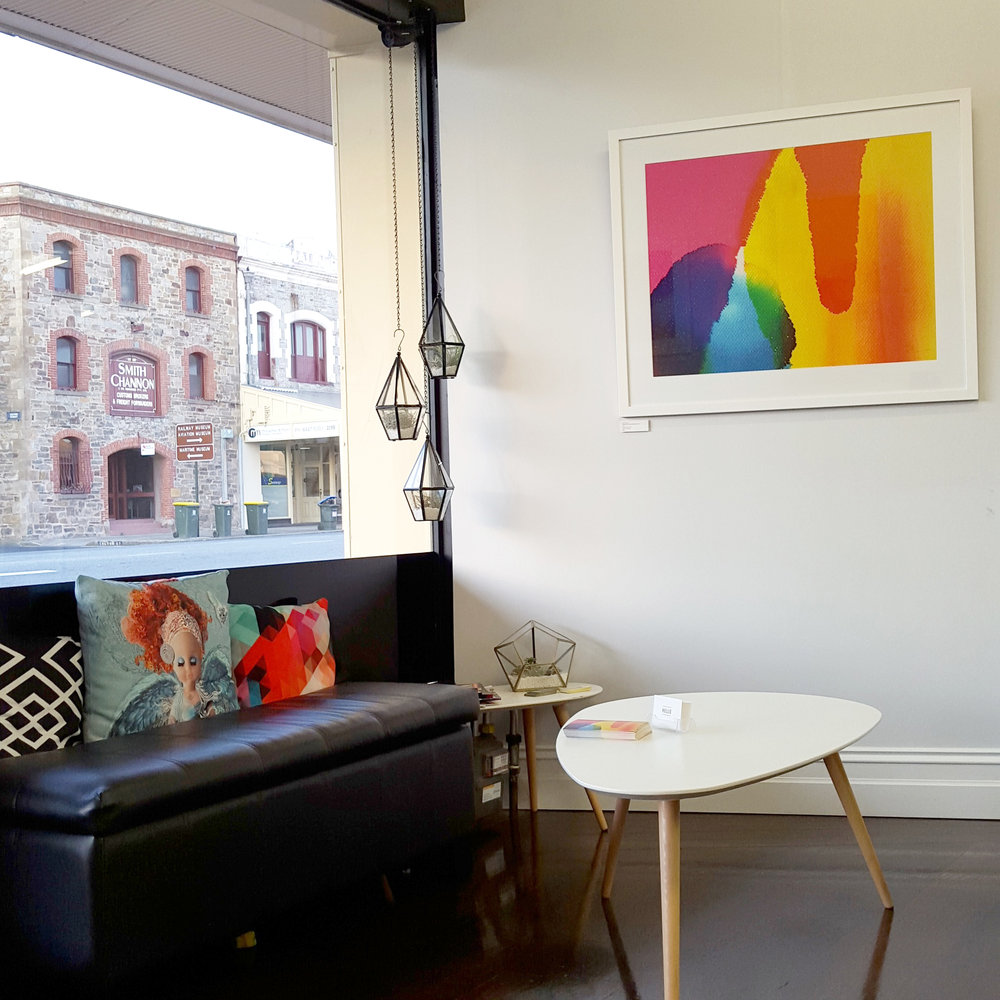 Leah Grant studied graphic design in Ballarat and is an Adelaide-based street artist who paints large-scale murals that are bursting with colour and pattern. Her first public art exhibition was a series of light boxes displayed in Blyth Street in 2015 and she continues to exhibit in a variety of solo and group shows in South Australia and Victoria.
Her mural 'Happiness Is' in the CBD was featured in the Street Art book Urban Scrawl. She has also been requested as an artist in residence at numerous schools across South Australia to share her passion for creativity and expression.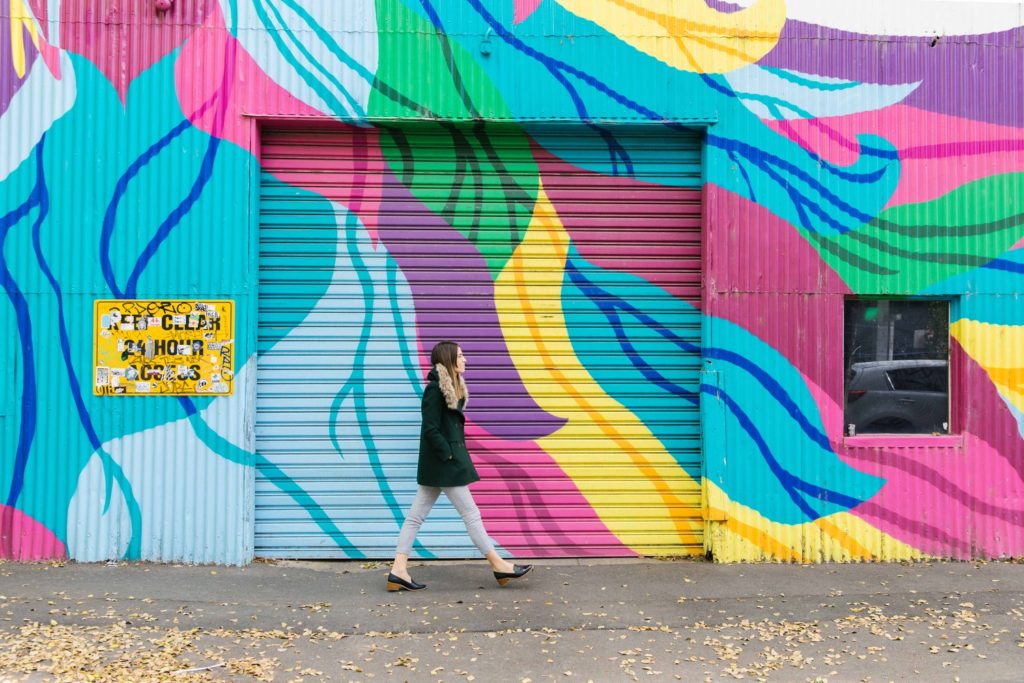 Leah has now painted over 20 murals from Stobie Poles to 10m high warehouses, with every project she aims to bring happiness to the community. Her style has extended into various collaborations including wine labels and now venturing into three-dimensional ceramic forms.
Leah's artworks can be viewed at our St Peters clinic and are available for sale. We don't take any commission so all sales go directly to the artist. If you are interested in any of the artworks please let our friendly team know and they will put you in touch with Leah directly.
Thank you, Leah, for taking part in our art program!
*
PRICE LIST
Works on Canvas $50
Large Work on Paper $70
Large Framed Pieces $250
Small Framed Pieces $75