Your questions answered on private health insurance and orthodontics
By Dr Daniel De Angelis – Adelaide's Leading Specialist Orthodontist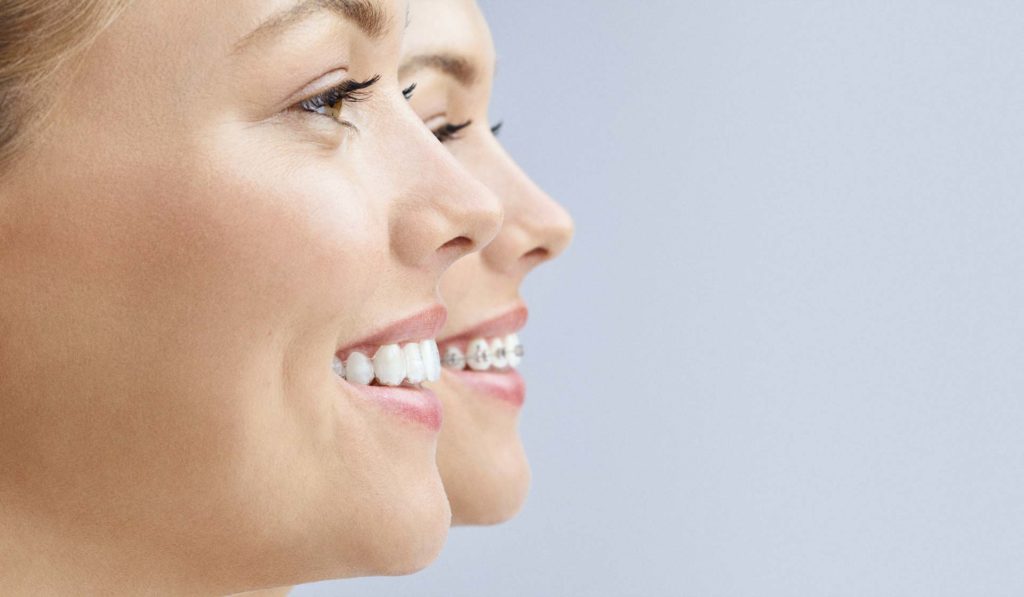 The top things you need to know when it comes to private health insurance and orthodontics which may help when choosing an Adelaide orthodontist.
Does private health insurance cover orthodontic treatment?
Yes! Many health insurers will cover part of your orthodontic treatment under 'extras' cover. You'll also be claim some of the cost of the X-rays needed at your initial consultation under general dental cover. Before you come in for your initial consultation it's a good idea to check what kind of cover you have.
What cover do I need for orthodontic treatment?
You'll need 'extras' cover for orthodontic treatment such as braces and clear aligners.
What if I choose not to see a Specialist Orthodontist for my orthodontic treatment?
Some health funds don't cover orthodontic treatment unless the treatment is being delivered by a Specialist Orthodontist. Keep this in mind when choosing your orthodontic treatment provider.
Does health insurance cover braces?
If you have 'extras' cover which includes orthodontics you will be able to claim for braces as well as clear aligners.
How much can I claim?
All extras have a limit on how much you can claim – an annual limit over a 12 month period or a lifetime limit. Lifetime limit is the maximum amount you can claim throughout your lifetime. In most cases, orthodontic treatment carries lifetime limits.
Unfortunately, our staff can't directly liaise with your private health insurer on your behalf, however our team will provide you with all the information you need at your initial consultation to discuss any rebate you may be entitled to. We encourage all our clients to discuss this with us prior to treatment commencing.
Before your appointment, check what you can claim with your health fund by calling your fund and quoting the item numbers 881 for braces treatment and 825 for aligner treatment.
What's my Lifetime Limit?
Most health funds offer between $1,400 to $3,000 in lifetime orthodontic cover. Only your health fund will be able to give you this information so we recommend giving them a call.
How do I claim?
We have HICAPS terminals available at all of our clinics across Adelaide (Modbury, West Lakes and St Peters) where you will be able to claim at the time of your consultation.
What is my benefit eligibility?
Some health funds don't pay benefits until treatment has commenced. For clear aligner treatment, you will most likely be eligible for your benefits once you have received your first set of clear aligners. It can take 6-8 weeks to receive your clear aligners as they need to be manufactured by Invisalign or Spark (depending on which aligners you choose).
What is my waiting period?
Extras cover typically includes a 12 month waiting period if you are new to private health insurance. Keep this in mind if you are considering transforming your smile. If you've been with your health fund for a while a waiting period may not apply. Your health fund will be able to tell you more.
What is the best health insurance for orthodontics?
It's important to note we aren't aligned with, nor do we endorse, any health fund however, we recommend checking out our full list to help you navigate which health fund is best for you.
Adelaide Orthodontics
If you're looking for an orthodontist in Adelaide, we believe cost shouldn't be a barrier to your dream smile. That's why we work with you to come up with a payment plan that works within your budget.
Monthly instalments over 20 or 24 months means you can have your beautiful smile and your lifestyle too. We work with you to take advantage of our interest free payment plans and discounts when you come in for your initial consultation. Ask us about our payment plans when you come in to meet with myself and my team!