Artist in Residence at Transform Orthodontic Care / Anne Johnson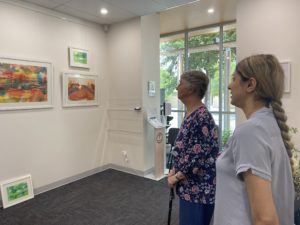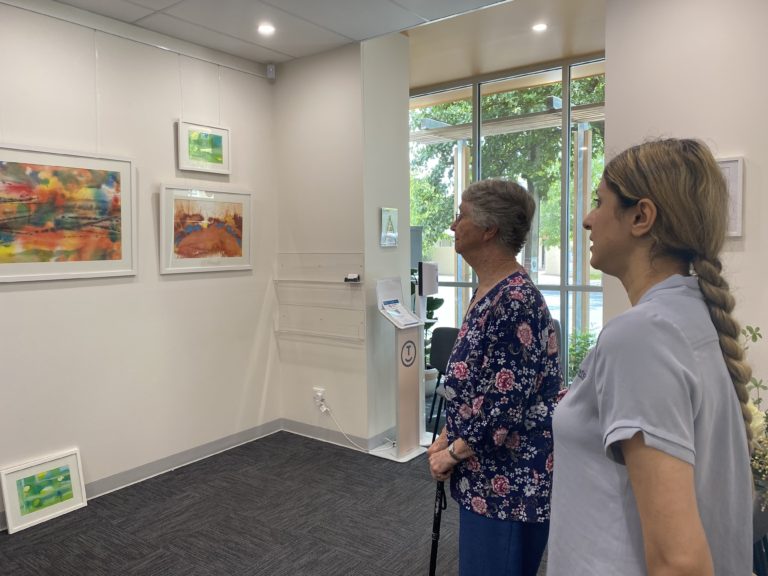 We are pleased to kick off our Art Exhibition program for the year – proving we are more than just an Orthodontic practice in Adelaide! We are working closely with the Norwood, Payneham and St Peters Council and our local community to promote art 'spaces'. One of those art spaces is our St Peters clinic.
I truly value being involved in the local community and am absolutely delighted to introduce our first 2021 artist in residence, Anne Johnson.
About our Artist in Residence – Anne Johnson
While earning her Bachelor Degree in Art Education at the University of Oregon, U.S.A. in the 1950s, Anne developed two strong interests:  pottery and painting.
Following University, Anne pursued pottery, opening a shop and teaching pottery making.  Her work was included in a national crafts show in New York, and a piece received honourable mention in a Seattle crafts exhibition.
In 1974, Anne emigrated to Australia, taking a job on a sheep station in the far north of South Australia. From there, Anne went on to Coober Pedy where she spent ten years teaching English. Anne operated an underground restaurant, The Old Miners Dugout Cafe and Anne's Dugout B & B in her underground dugout home! During those years she wrote and published a book for visitors, Digging Around Coober Pedy, taking a major role in every design aspect of the book.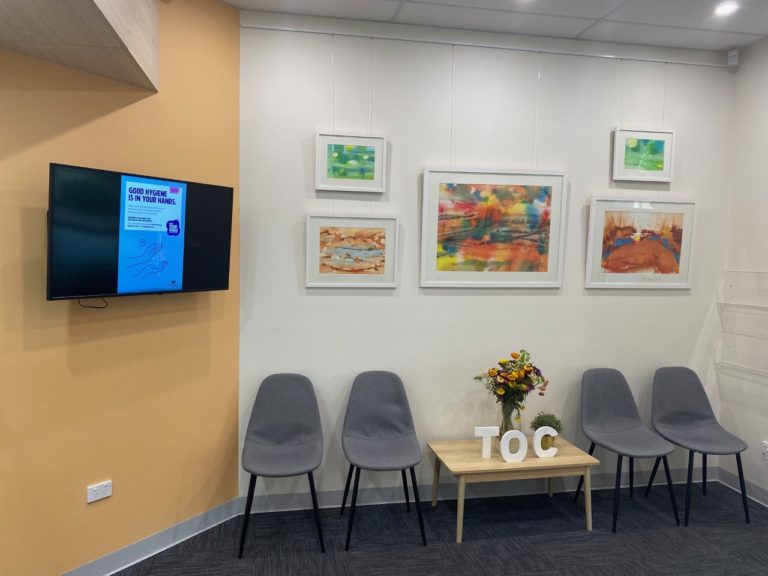 Anne has been based in Adelaide since 2011. In her retirement, Anne has finally achieved her goal of becoming an emerging artist.
Anne's Abstract Artistry
This exhibition seeks to open and enhance connections with our imagination through the limitless beauty of abstract design, shape and colour.
Anne chooses to work abstractly as it allows her greater creative scope, working intuitively to create originality, mystery and surprise.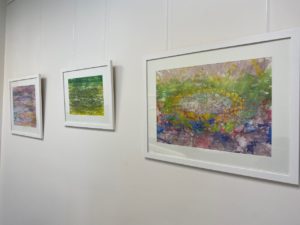 "Experimentation" best describes Anne's approach.  This creates unpredictability that is both exciting and challenging to experience.  Viewers are rewarded with works that are often enigmatic and/or ambiguous in ways that are stimulating and unique, both for Anne throughout the creative process, and the viewer to experience visually.
Anne says the more disciplined flower drawings are, "meditative for me; extensions of my deep appreciation of the beauty in nature".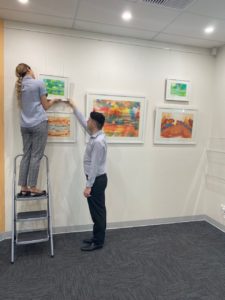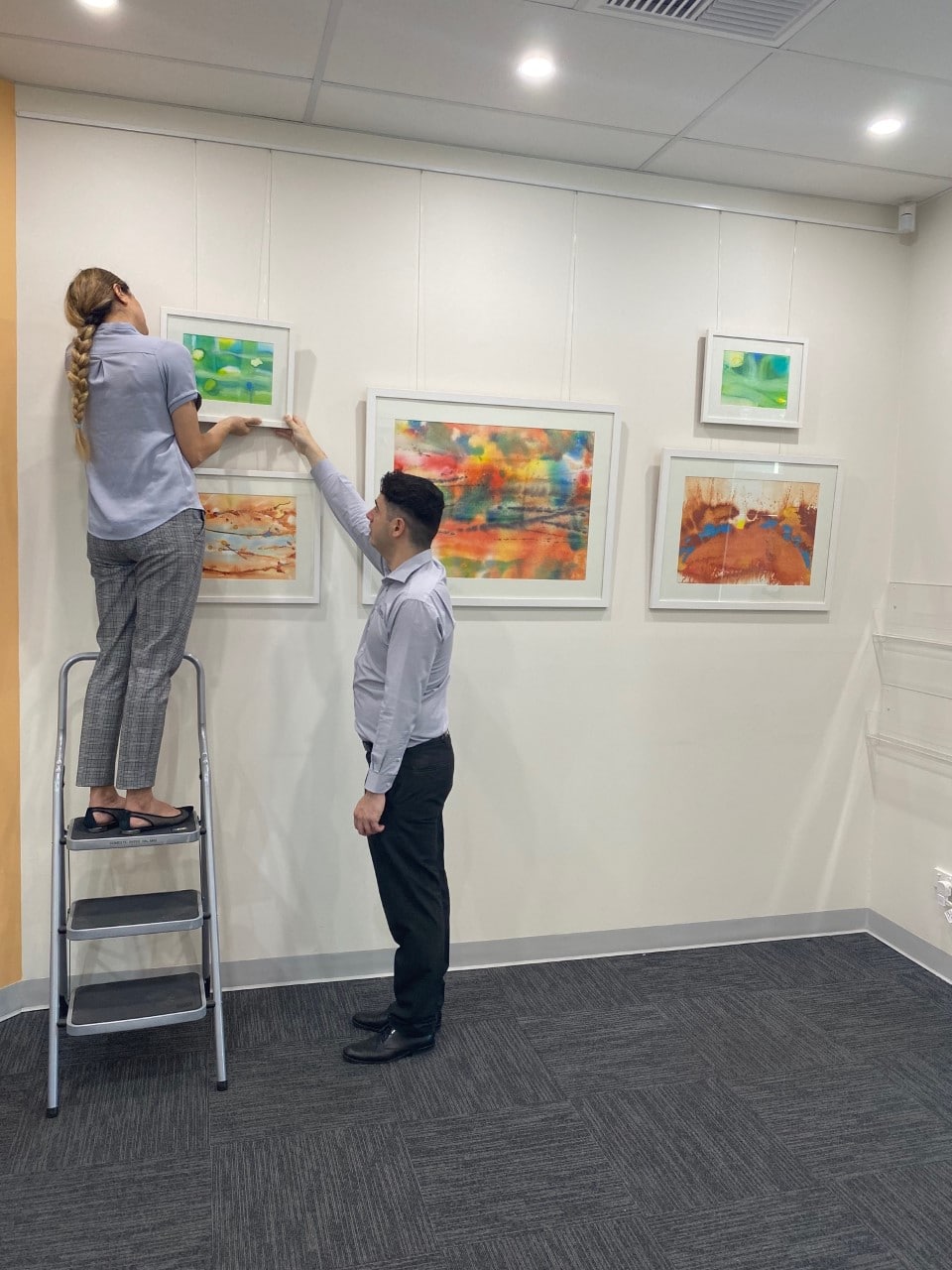 Exhibition Viewing Dates and Times
The exhibition will be on display at our St Peters clinic from 22 February 2021 through to 30 April 2021.
Our patients will luckily be able to view Anne's beautiful work when they come in for appointments.
We welcome the public to view Anne's work by appointment by contacting us on 133 862.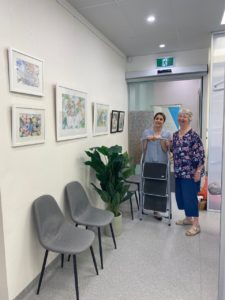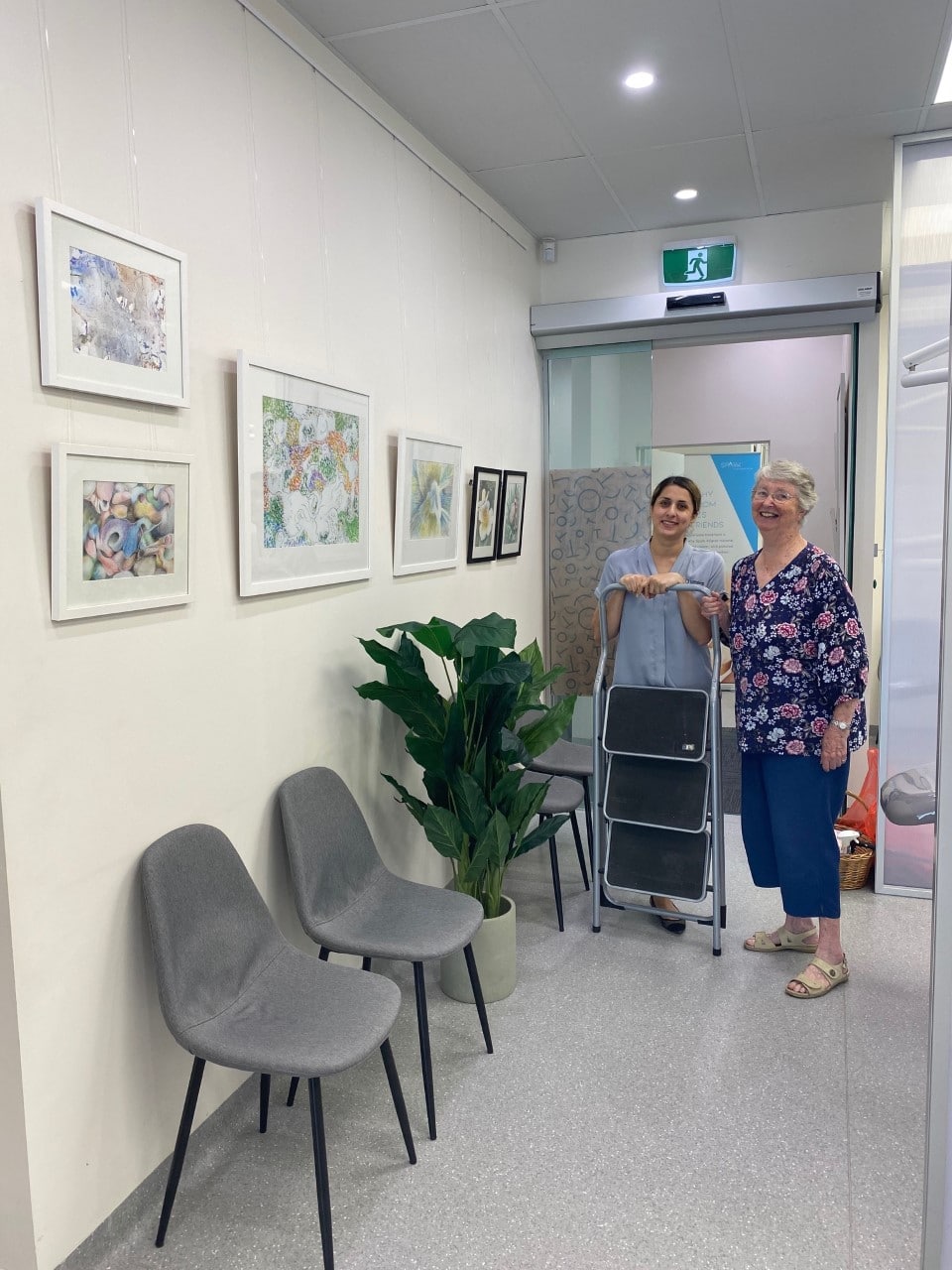 Artworks for Sale
The exhibited works are for sale. Speak to my friendly team with your enquiries and we will be happy to facilitate the sale of the artworks between yourself and Anne.
I hope you enjoy Anne's colourful artworks when I see you next at our St Peters clinic!