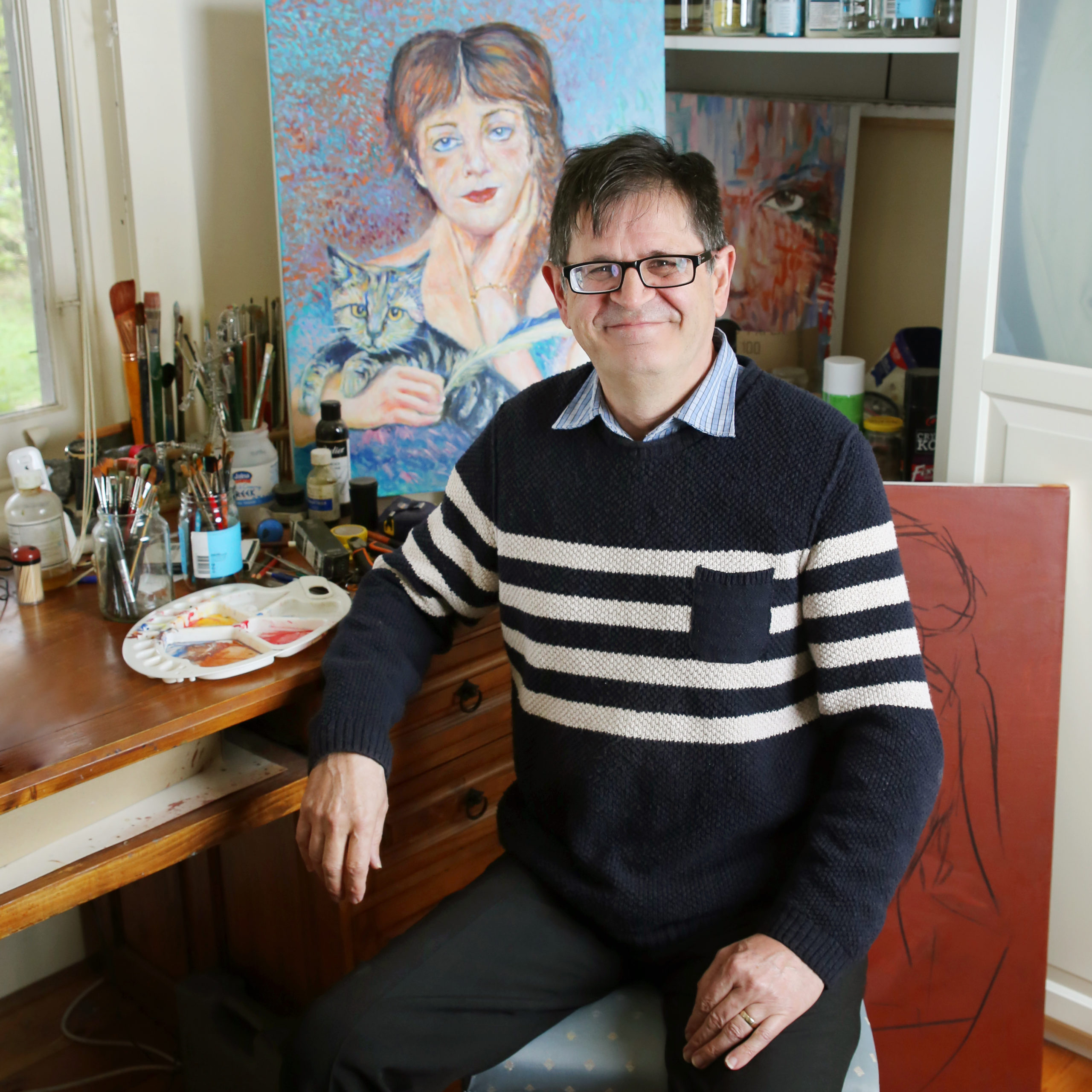 Transform Orthodontic Care continues its journey with the Norwood, Payneham and St Peters Council to promote art 'spaces' at our St Peters clinic in Adelaide.
This year we are pleased to introduce the second artist participating in our 2023 Art Exhibition program  – Gerard Mignot.
Gerard's artistic journey began when he was a child. He started drawing when he was ten years old. During his adult life, he worked as an illustrator for a greeting card company in South Australia. Soon after, he studied graphic design and pre-press printing.
Gerard honed his artistic skills in various design studios and printing enterprises. He mastered the old technique in oil painting at Adelaide Central School of Art. He also undertook a mentorship with commercial artist David Beevor.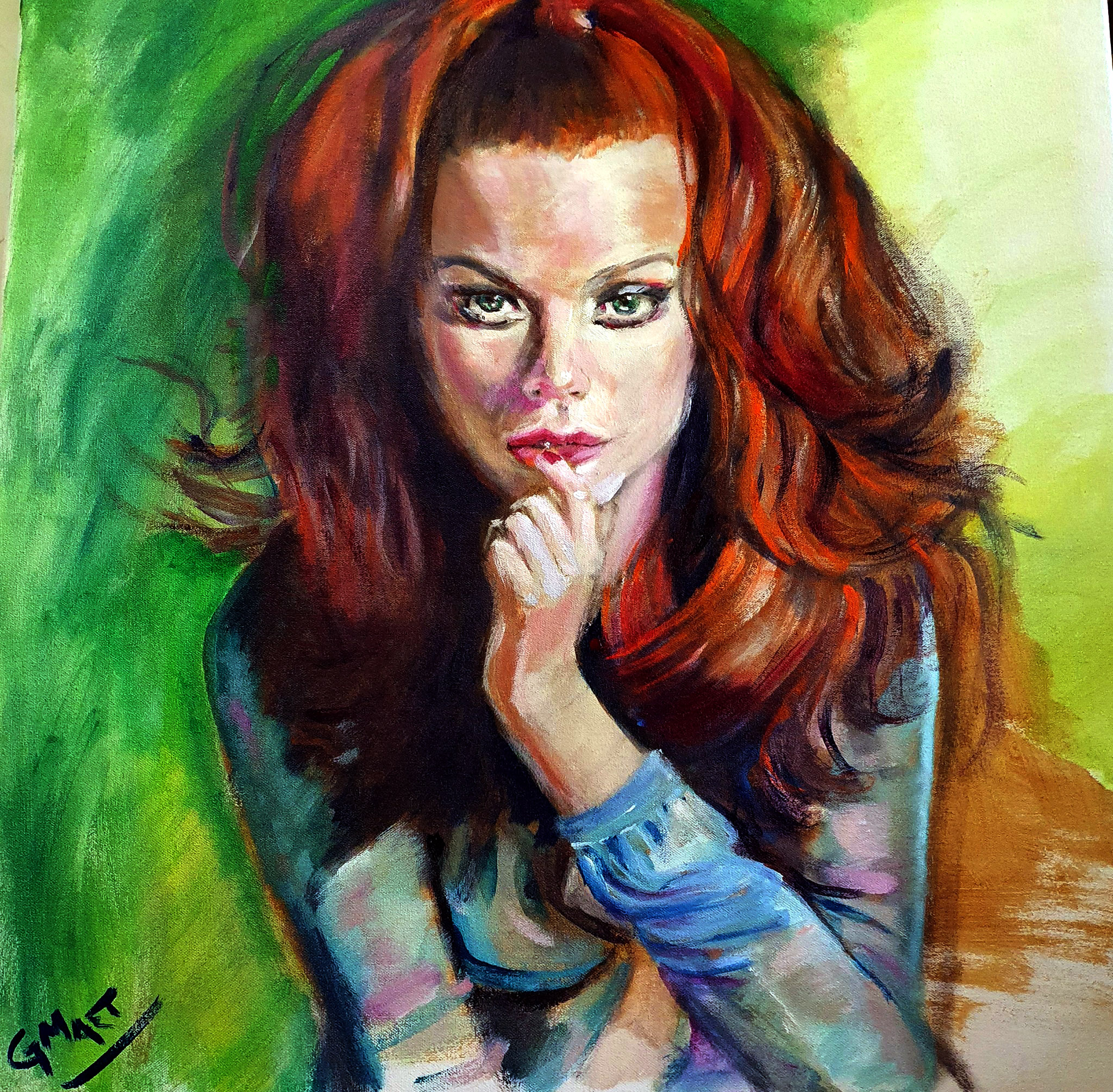 Gerard is fascinated by colour and motion. He believes they are essential to drawing and defining his artistic ability to transform a flat surface into a two-dimensional artwork. Colour and motion demonstrate the energy that is within.
With proficient skills and experience, Gerard set out on his own. Currently, he works from his studio as a freelance artist in Adelaide, South Australia, selling his pieces to private collectors.
He won the first and second prizes in the Royal Adelaide Show portrait category in 2017 and 2018, respectively. In SALA 2018, Gerard designed the flyer for the Goodwood precinct.
He began teaching art in 2021 using both online and offline channels. A reviewer from one of his art lessons said, 'I loved every minute of my experience with Gerard Mignot.'
Gerard was a  finalist at the Clifton Asia Pacific Exhibitions for two consecutive years and was featured in Artist's Palette Magazine. He has also designed, illustrated and written two books.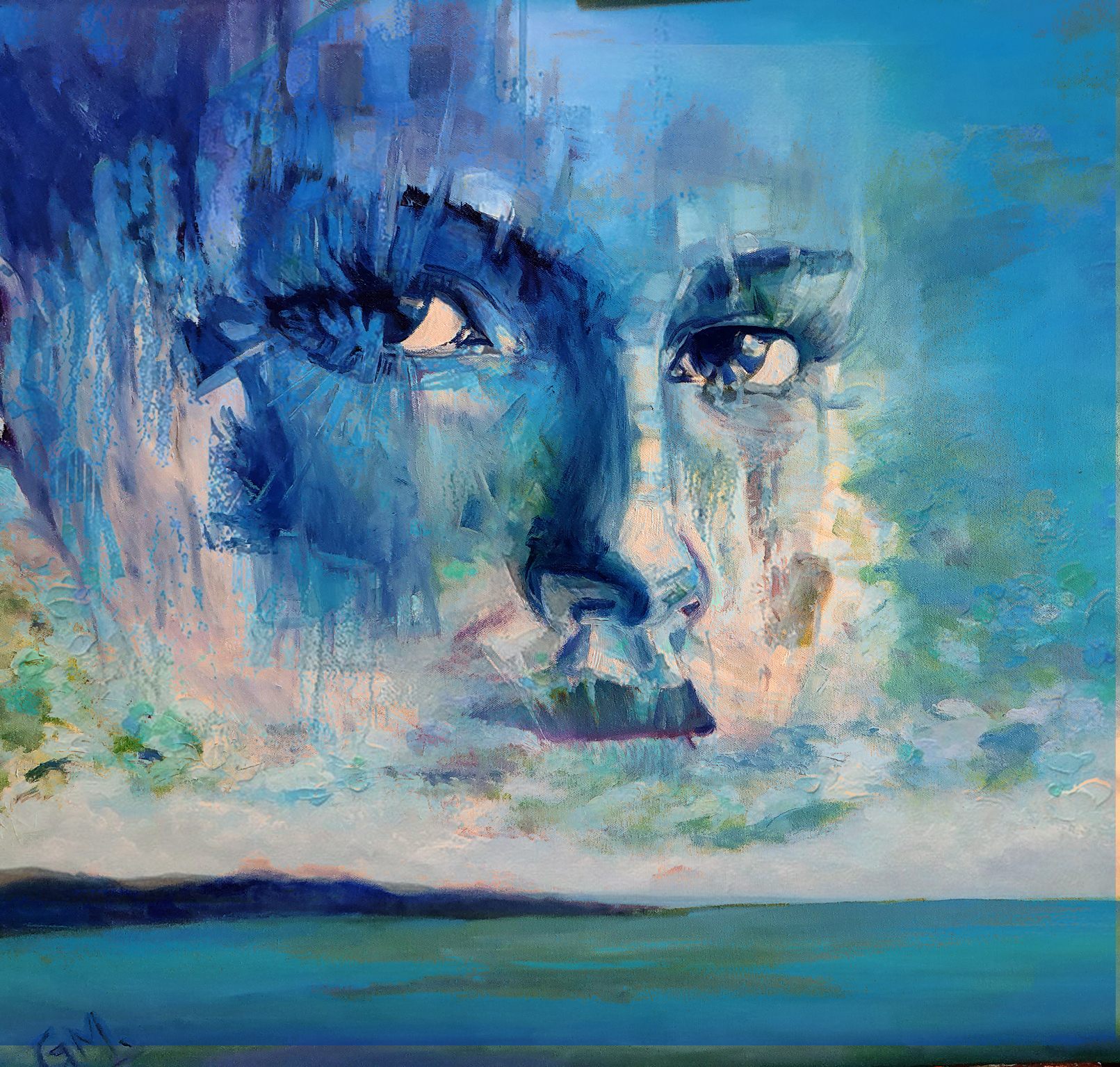 Gerard had another breakthrough in 2022 when he set up his art gallery in Norwood, South Australia.
Gerard's paintings are exhibited at our St Peters clinic and are available for sale. Our no-commission policy ensures that all sales go directly to the artist. Please let our friendly team know if you wish to take a painting home. 
We welcome you to get immersed in Gerard's art on Friday afternoons or by appointment. The exhibition is now on display till the end of April 2023.