Transform Orthodontic Care supports SALA Festival 2022 with Eliza Piro exhibition
I am pleased to announce TOC's next artist in our latest Art Exhibition program at our clinic in St Peters Adelaide as part of the SALA Festival.
Working with the Norwood, Payneham and St Peters Council and our local community to promote art 'spaces'. One of those art spaces is our St Peters Adelaide clinic.
I am delighted to introduce our next artist in residence, Eliza Piro.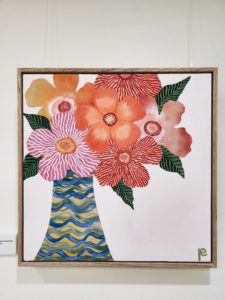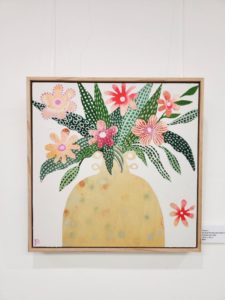 Eliza Piro is a full time artist living in Adelaide with her husband and three children.
Eliza was born in Adelaide and spent her younger years growing up in Clare in the mid-north of South Australia. She studied art at Pembroke School, where her love and passion for the subject evolved.
She then went on to study at the Melbourne School of Photography giving her a greater understanding of colour, texture and form which led into experimenting with different mediums.
CELEBRATION OF COLOUR AND LIFE / ST PETERS ADELAIDE SALA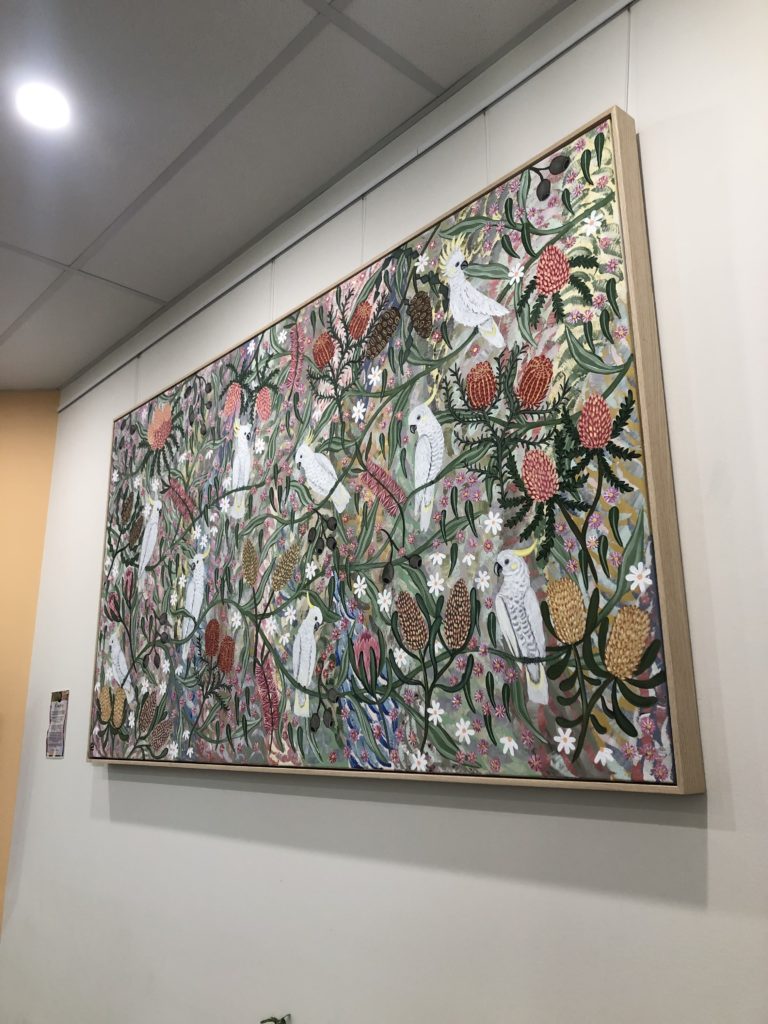 Bold, spirited and beautiful, Eliza Piro's paintings are a celebration of colour and of life itself. Comprising an array of vibrant colours and patterns, her paintings evoke feelings of optimism and joy.
Working in acrylic paint and watercolour, Eliza adorns her canvases with intricate patterns and motifs, as an embroiderer would a tapestry. Her process combines dot and linework along with layering and masking techniques, resulting in artworks that are rich in colour and detail.
Drawing inspiration from Suzani textiles, Indian mandalas and eastern folk art, Eliza's paintings acknowledge elements of spirituality and tradition, while maintaining a distinctly contemporary edge.
SALA FESTIVAL 2022 EXHIBITION – BOLD AND BEAUTIFUL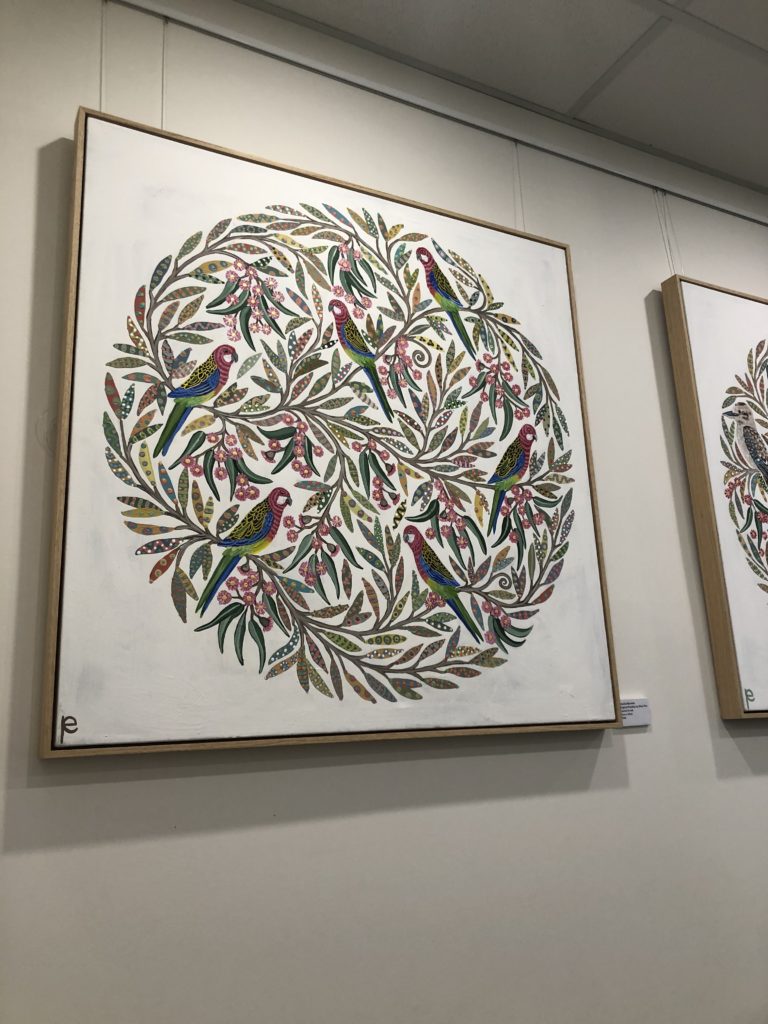 Eliza's latest SALA Festival exhibition is inspired by Australian Flora and Fauna. Her latest paintings depict more subtle tones whilst still embracing her love for layered patterns.
Eliza loves bush walking in the Adelaide hills which she finds quite meditative. Many of her latest paintings are derived from bird calls and scenic imagery from these adventures.
A celebration of beauty and optimism is reflected in Eliza's own passion for creating "art that lifts people's spirit and makes them feel inspired".
All of Eliza's works are for sale! If you are interested please let our friendly team know and they will put you in touch with Eliza directly.
Eliza's works (in the waiting room) can be viewed until mid September during business hours from 8am to 5pm at 50 Stephen Terrace, St Peters Adelaide. We kindly ask people to wear a mask and sanitise hands on arrival.