Artist in Residence at West Lakes Clinic – Eliza Piro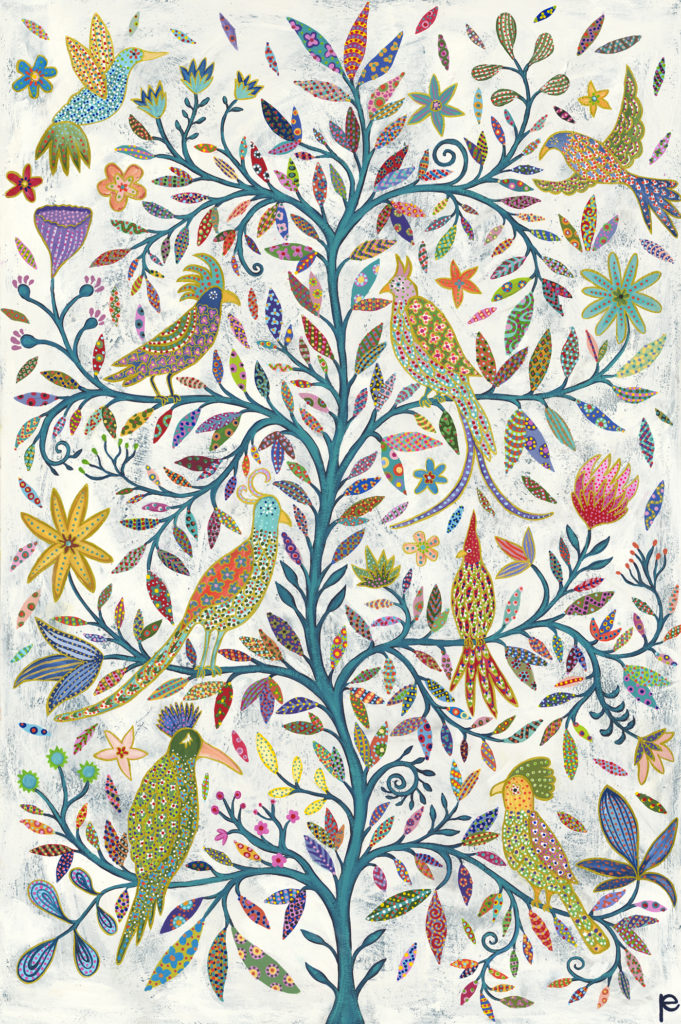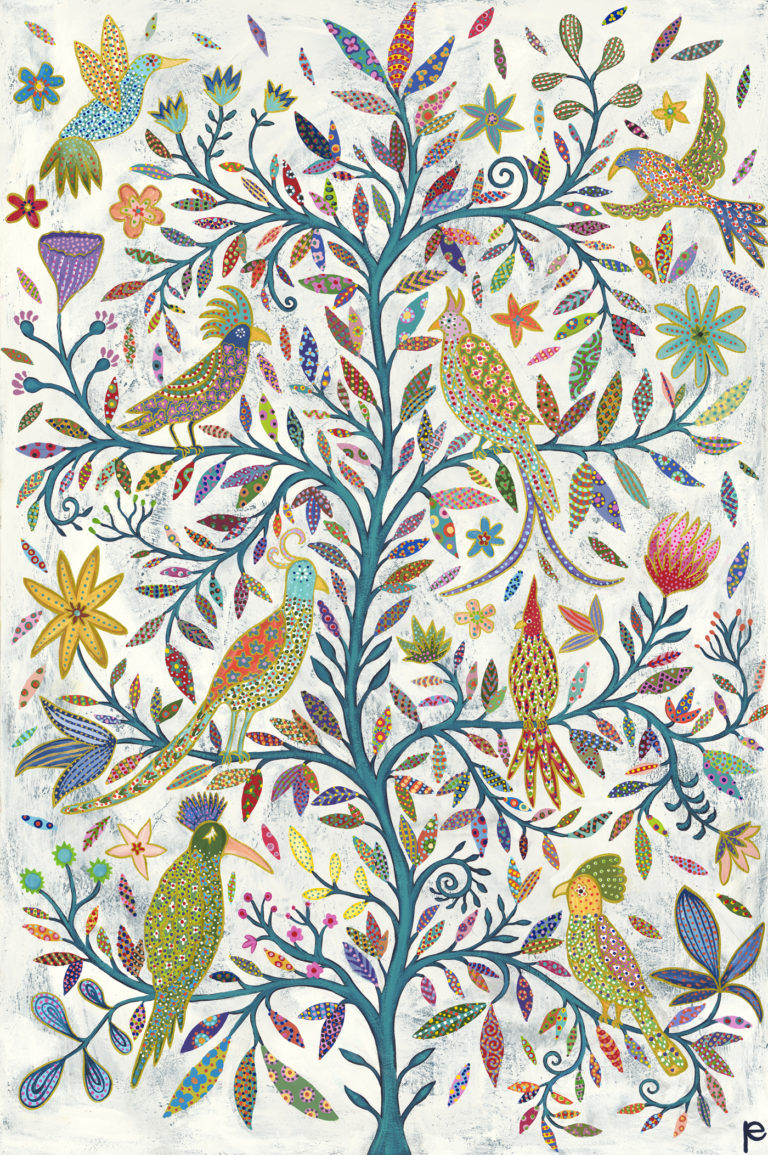 We are delighted to announce Eliza Piro as our Artist in Residence at our newly developed orthodontic clinic in Adelaide at West Lakes! This space has been a while in the making, and we thank you for your patience and support. Like many things this year, we had some time with tools down, so it's wonderful to open with beautiful artworks filling the space and compliment the fantastic views!
We are excited to introduce Eliza Piro to our community with her exhibition celebrating beauty and optimism.
.
About our Artist in Residence – Eliza Piro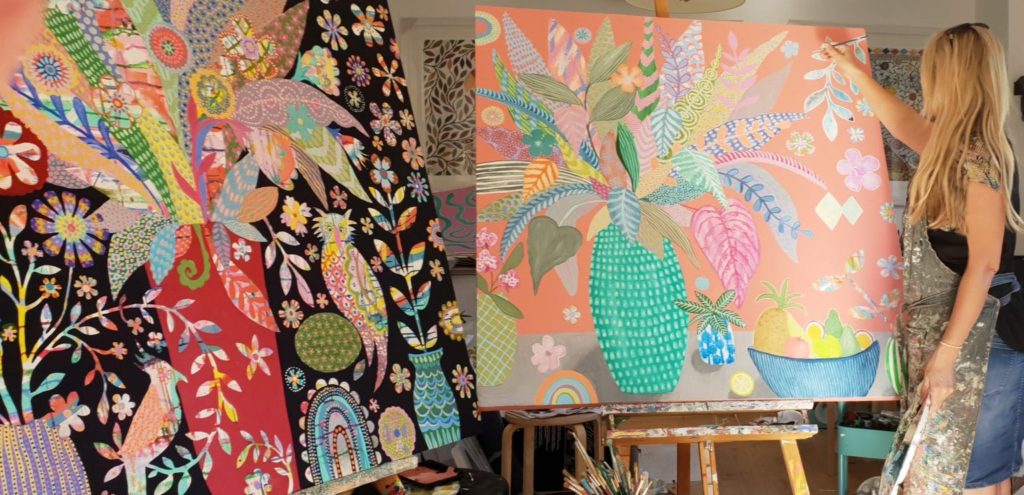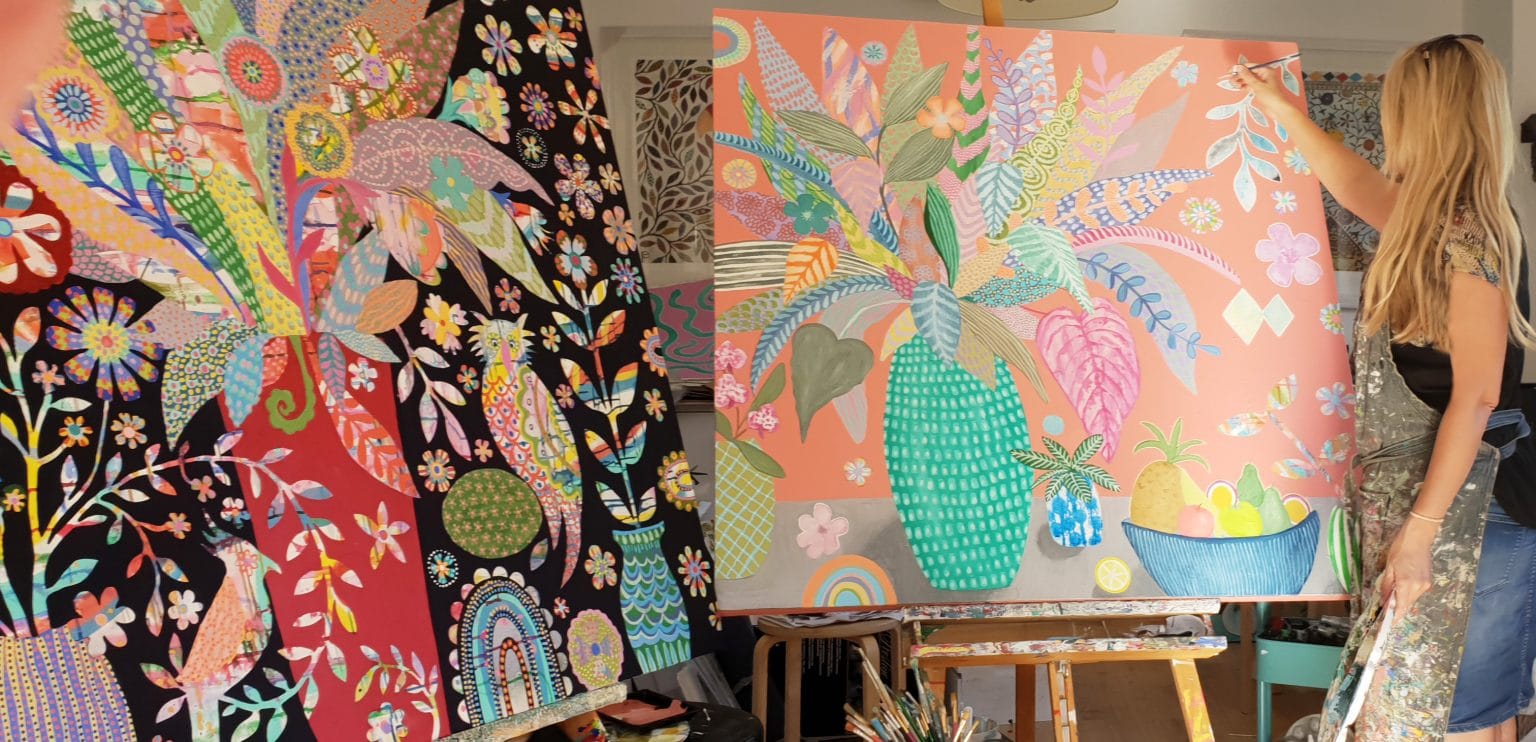 .
Bold, spirited and beautiful, Eliza Piro's paintings are a celebration of colour and of life itself. Comprising an array of vibrant colours and patterns, Eliza's paintings evoke feelings of optimism and joy.
.
Working in acrylic paint and watercolour, Eliza adorns her canvases with intricate patterns and motifs, as an embroiderer would a tapestry. Her process combines dot and linework along with layering and masking techniques, resulting in artworks that are rich in colour and detail.
Drawing inspiration from Suzani textiles, Indian mandalas and eastern folk art, Eliza's paintings acknowledge elements of spirituality and tradition, while maintaining a distinctly contemporary edge.
Recently, Eliza has developed her practice further, exploring the domestic and figurative themes of still life while maintaining elements of her signature style and patterning. Her recent paintings depict elaborate table settings and richly decorated interiors, evoking a sense of festivity and enjoyment in everyday life. In her words, these works attempt to "take ordinary snapshots of life and make them fun".
This celebration of beauty and optimism is reflected in Eliza's own passion for creating "art that lifts people's spirit and makes them feel inspired". We couldn't think of a more eloquent way to celebrate the end of this year!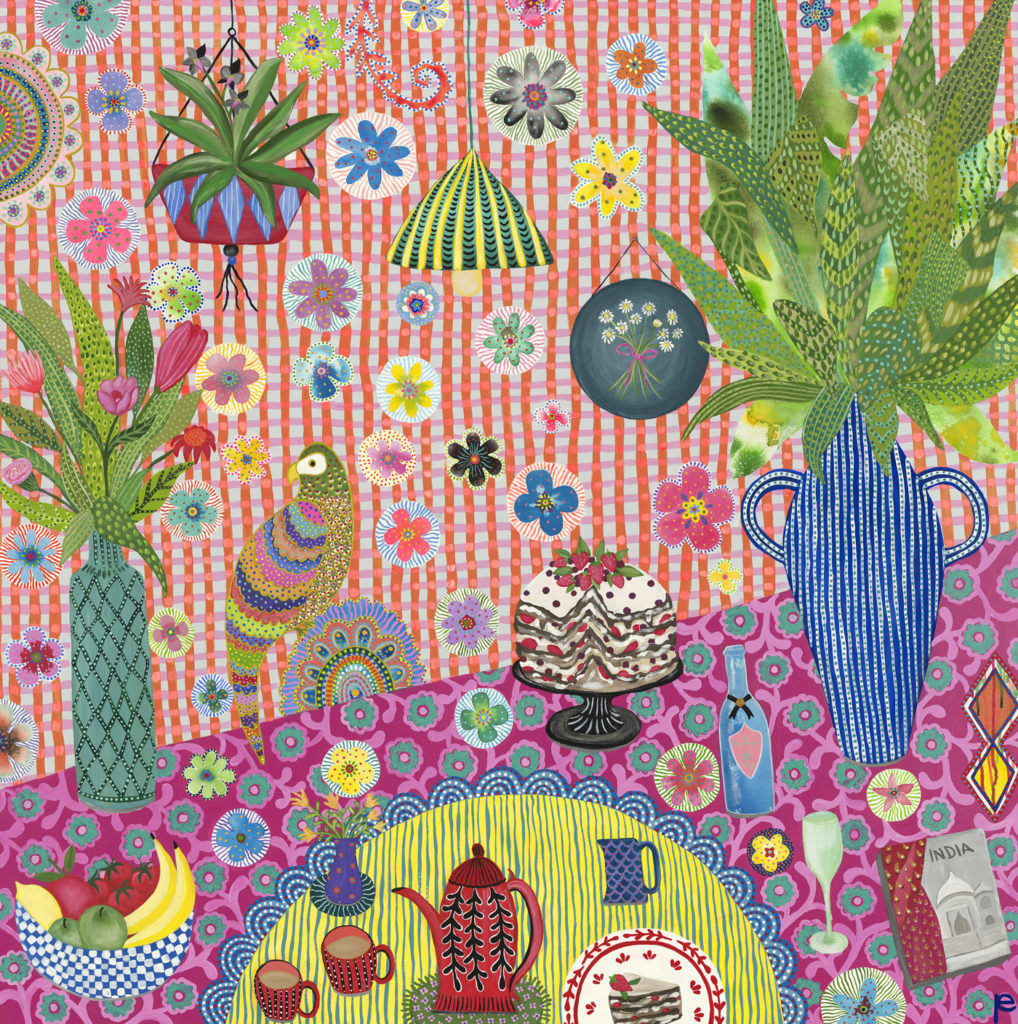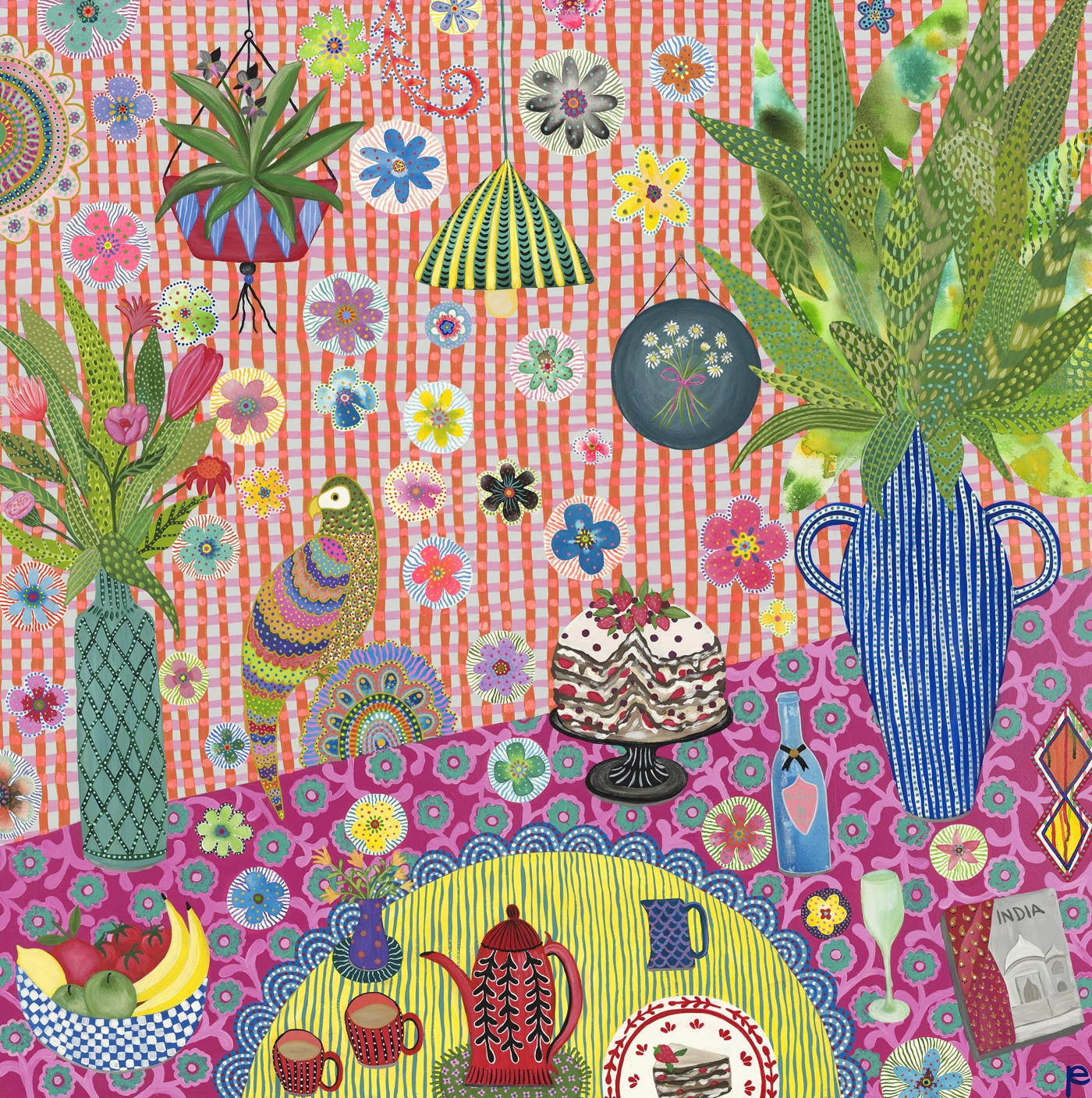 You can find more of her amazing original works here.
We welcome the public to come and view Eliza's beautiful works in our waiting room, and within our clinic rooms when the clinic is open, until the end of November.
The beautiful pieces are for sale and our friendly team will be happy to facilitate the sale of the artworks between yourself and Eliza.
I hope you enjoy Eliza's stunning pieces when I next see you at West Lakes!