TOC's Inaugural Art Exhibition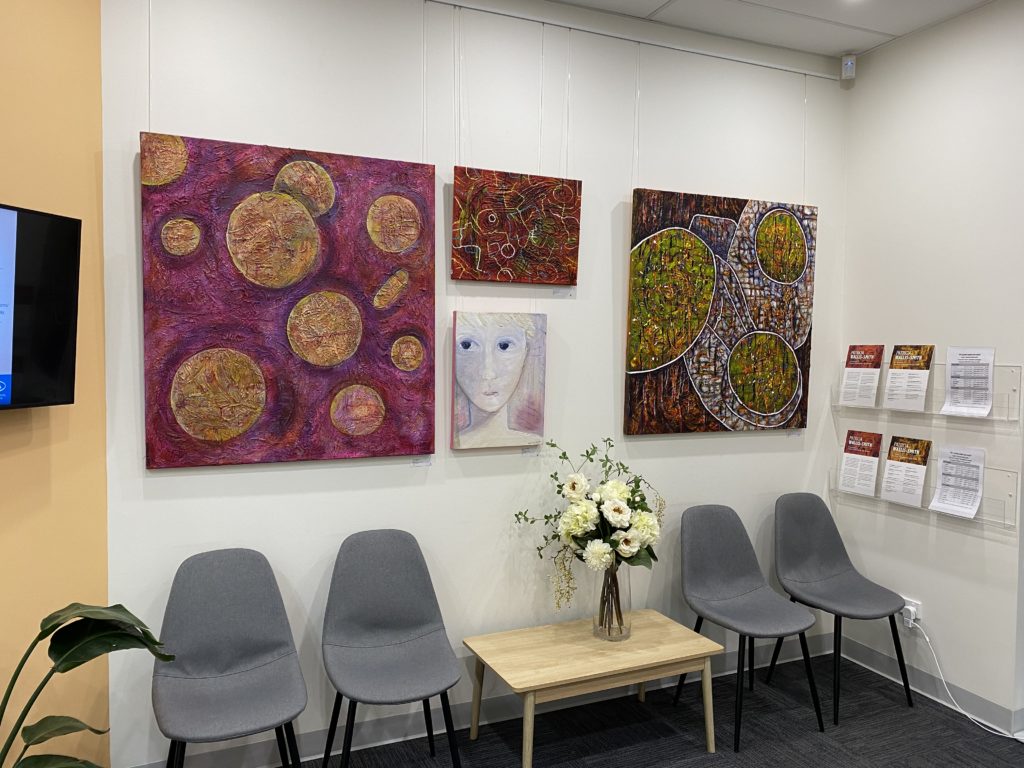 At TOC we really value being involved in our local community in Adelaide, from sponsoring the Norwood Football Club, to supporting local Adelaide artists.
We are therefore excited to be running an Art Exhibition Program which is part of our ongoing involvement and support of our local community.
The Norwood, Payneham and St Peters Council works with the local community to develop and promote art 'spaces'. You may have noticed that our walls have been blank for a while! My team has been hard at work planning an art gallery hanging system throughout our St Peters clinic.
For our inaugural art exhibition, we are excited to be part of this year's SALA (South Australian Living Artists) Festival which is the largest open access visual art festival in Australia.
We are absolutely delighted to introduce our inaugural artist, Patricia Wallis-Smith, with her exhibition, "If I could make one wish". We couldn't imagine a more poignant exhibition for these current times.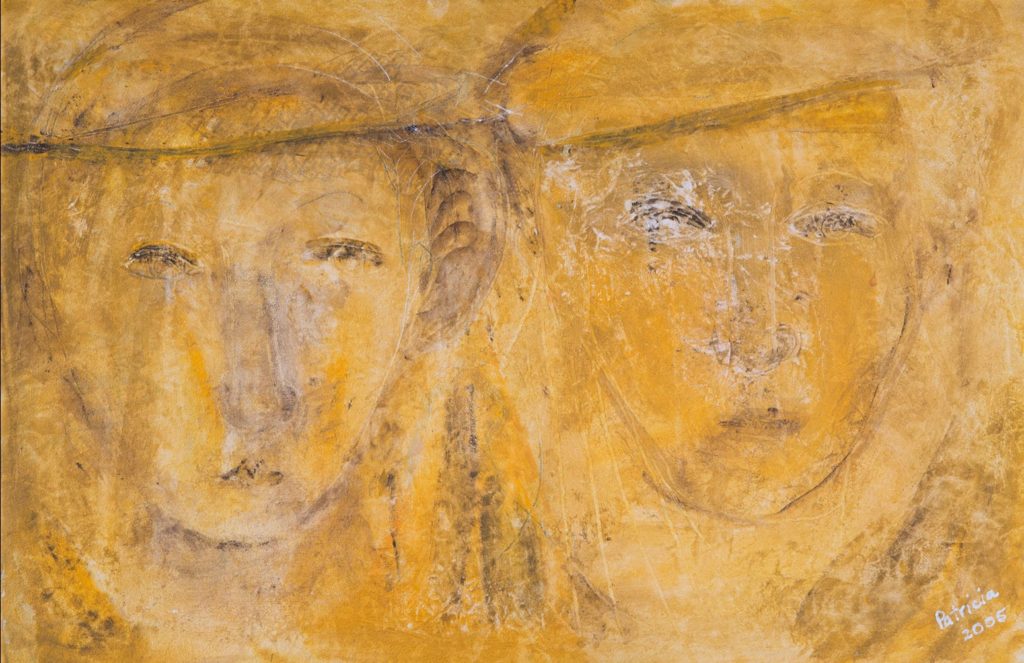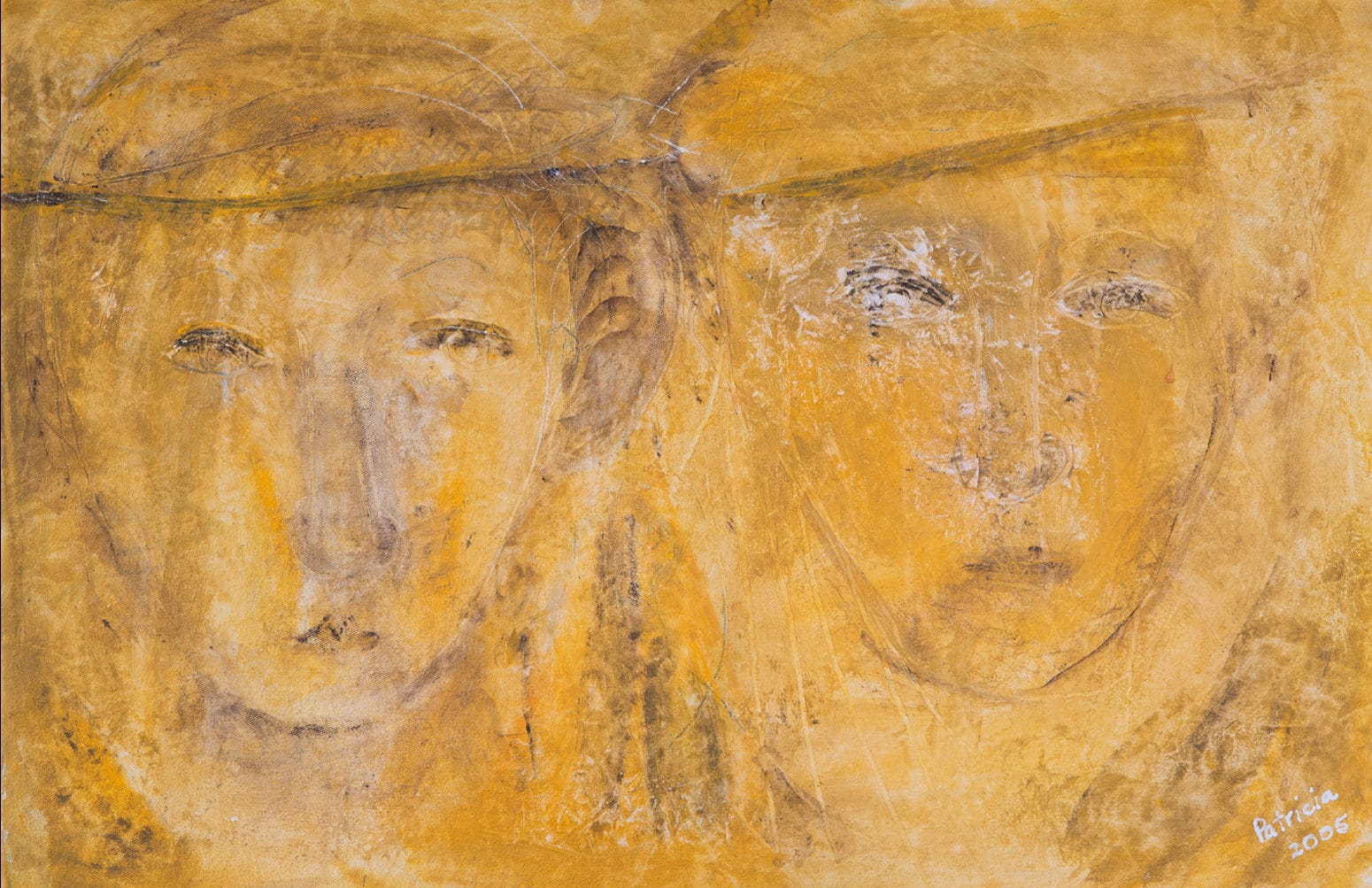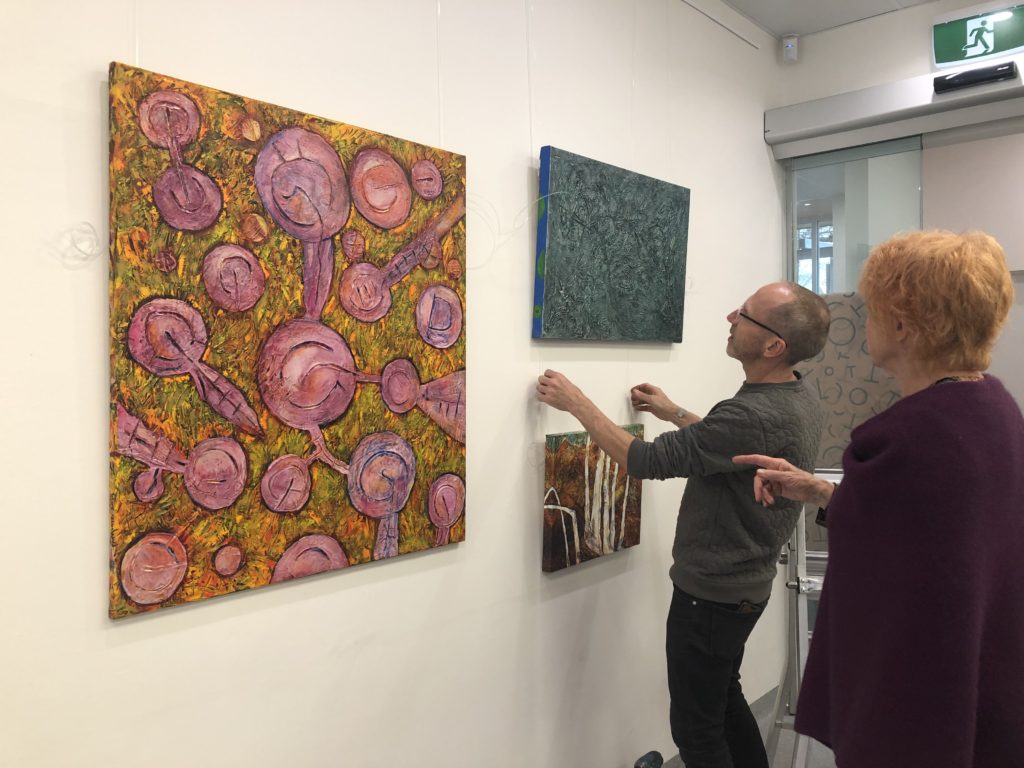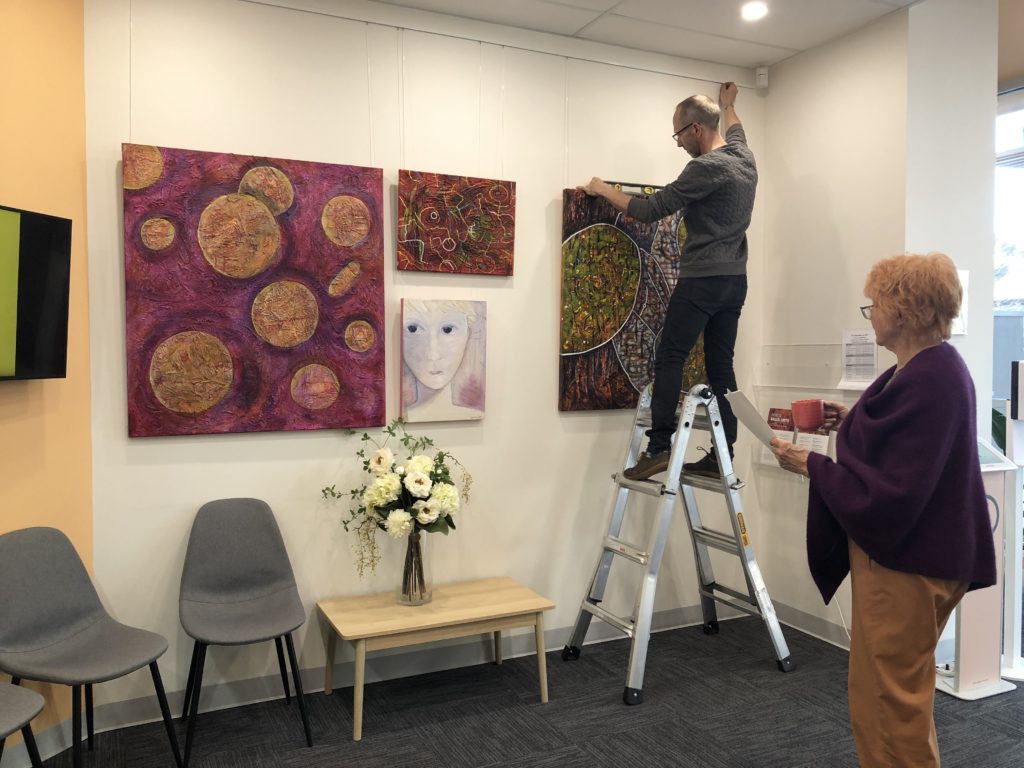 About Our Inaugural Artist in Residence – Patricia Wallis-Smith
Patricia grew up in a small town in NSW where art wasn't taught. However, Patricia persuaded the headmaster for her to study art by correspondence with Blackfriars Art School in Sydney.
She then spent four difficult years studying remotely, with artworks being sent to Sydney for appraisal.
Her style has developed and many of her works are highly textured. As her mother slowly lost her sight, Patricia said they joked she would make her works 'readable' by her hand.
Patricia also enjoys creating masks and wall hangings made out of found objects.
Some of Patricia's early works now live in New York. Her artworks can also be found all around Australia. Patricia prefers to let her art speak for itself rather than talk about her 'style'. Patricia is a member of NAVA (National Association for the Visual Arts).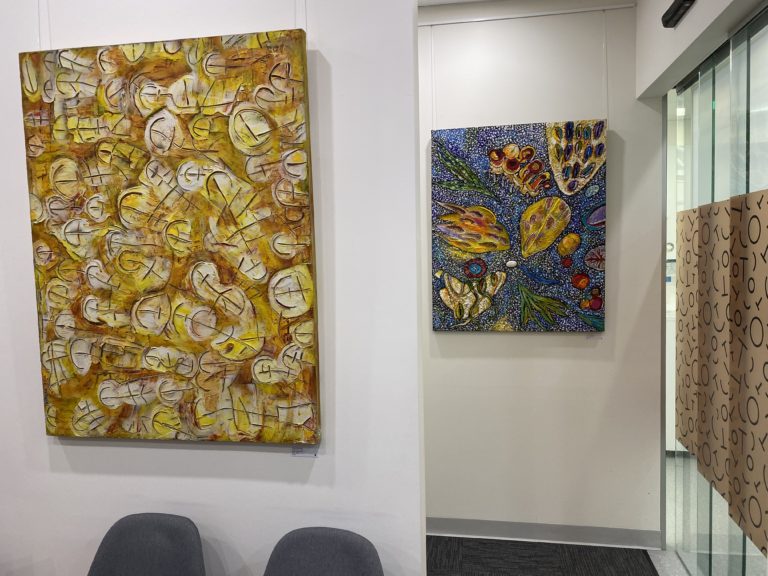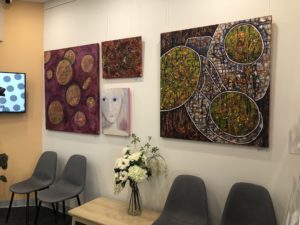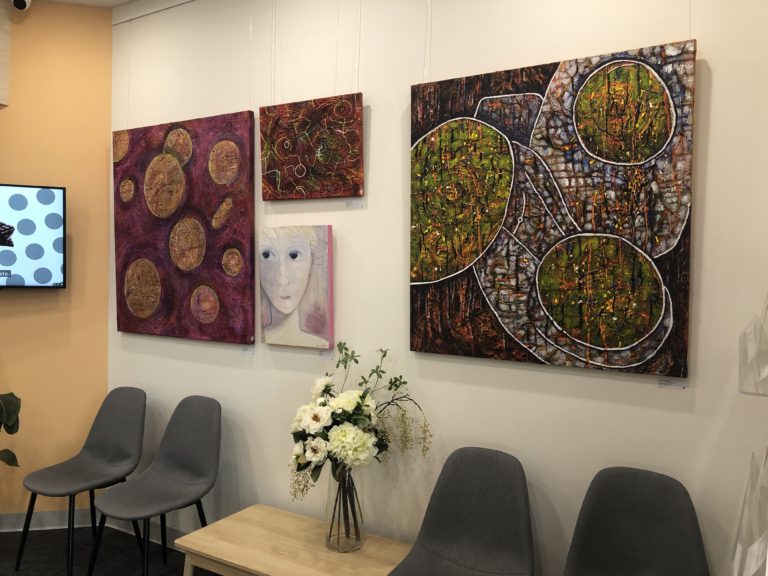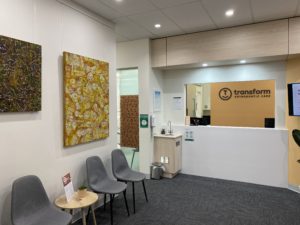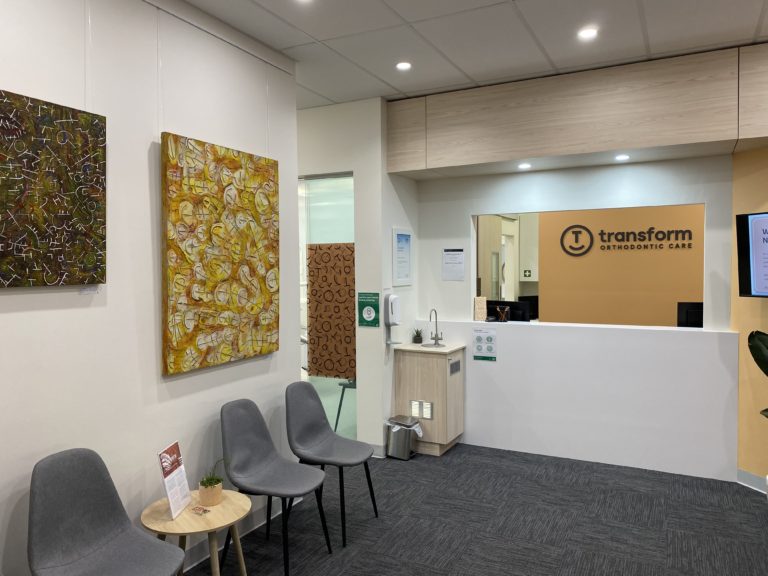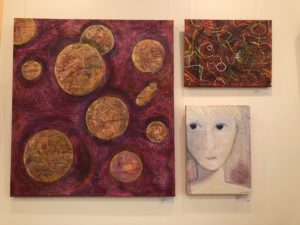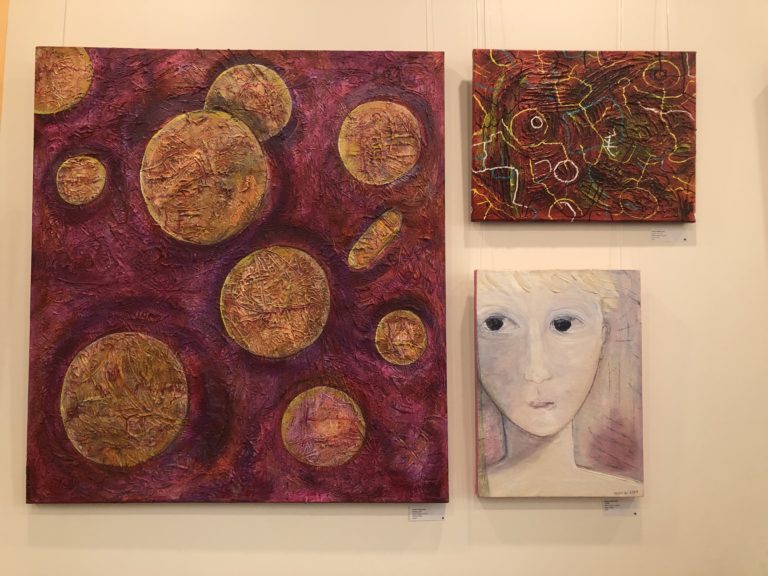 The exhibition includes a variety of Patricia's works produced over several years. The majority are contemporary, abstract and colourful acrylic paintings on canvas or linen.
The pencil drawings of children on display are part of her personal collection.
Many of the exhibited works are for sale however, in some instances, a limited number of prints can be made (including those marked 'sold' or 'not for sale').
Speak to our friendly team with your enquiries and we will be happy to facilitate the sale of the artworks between yourself and Patricia.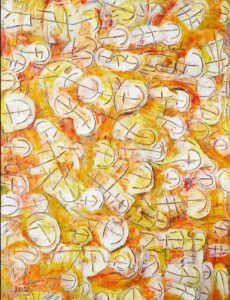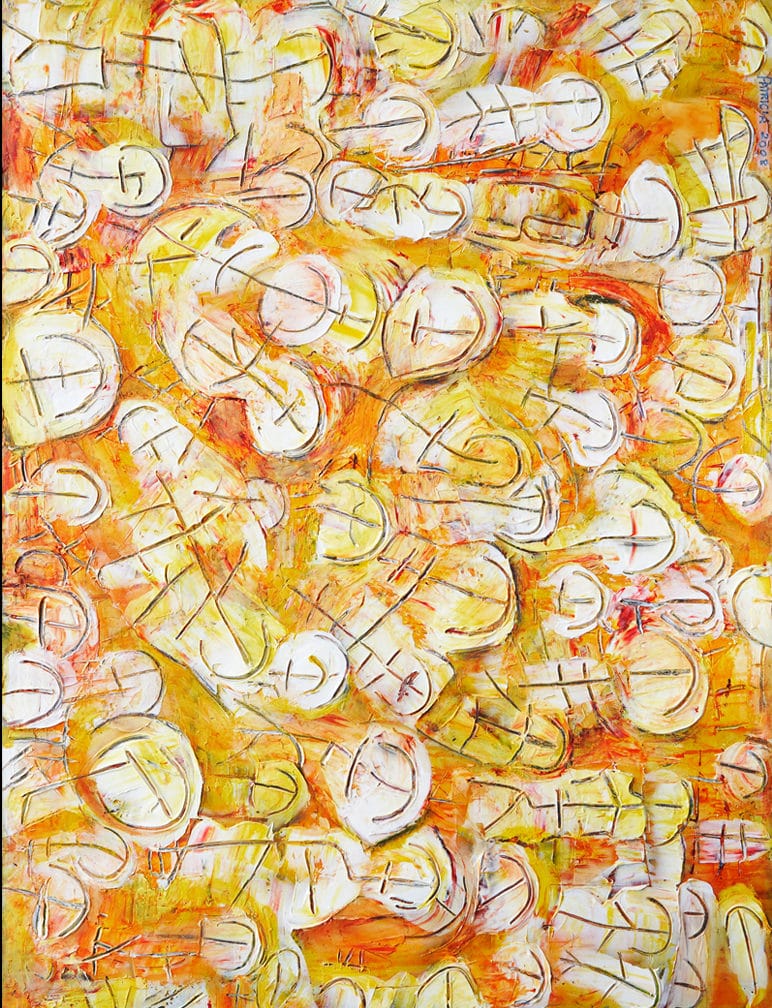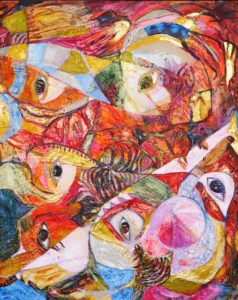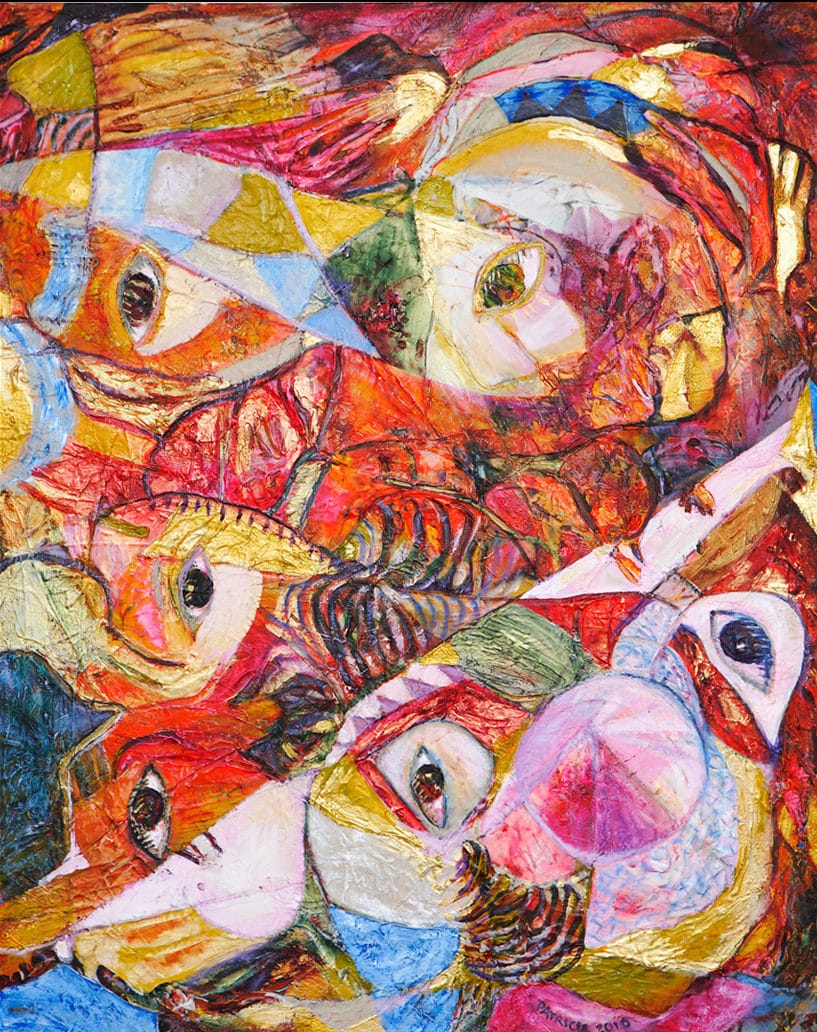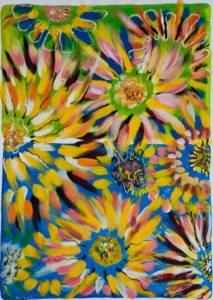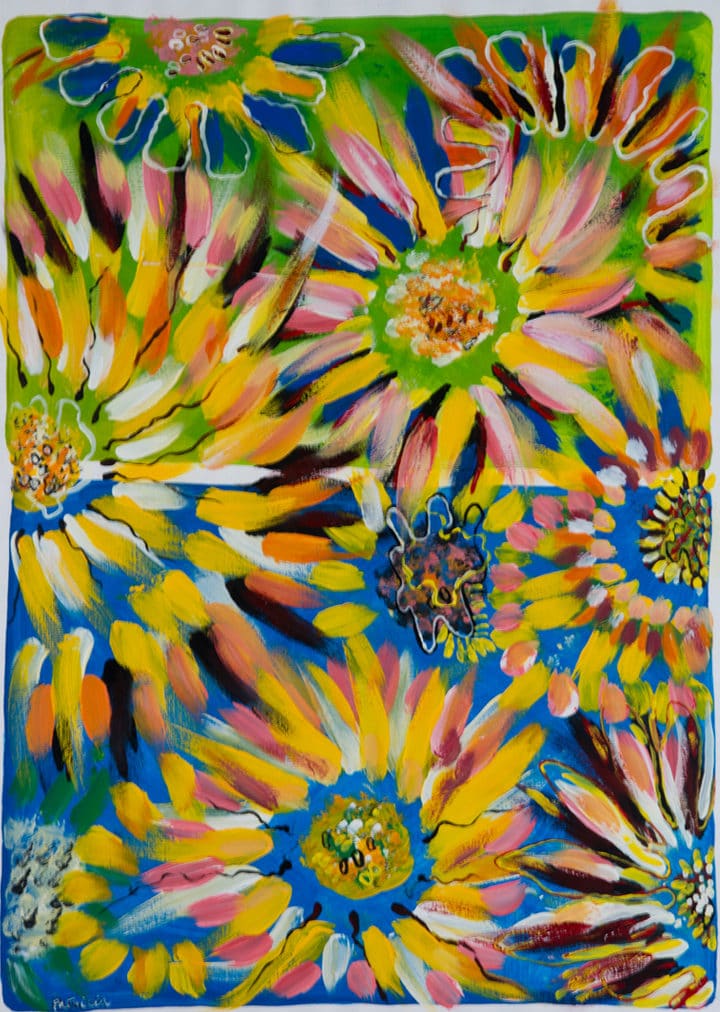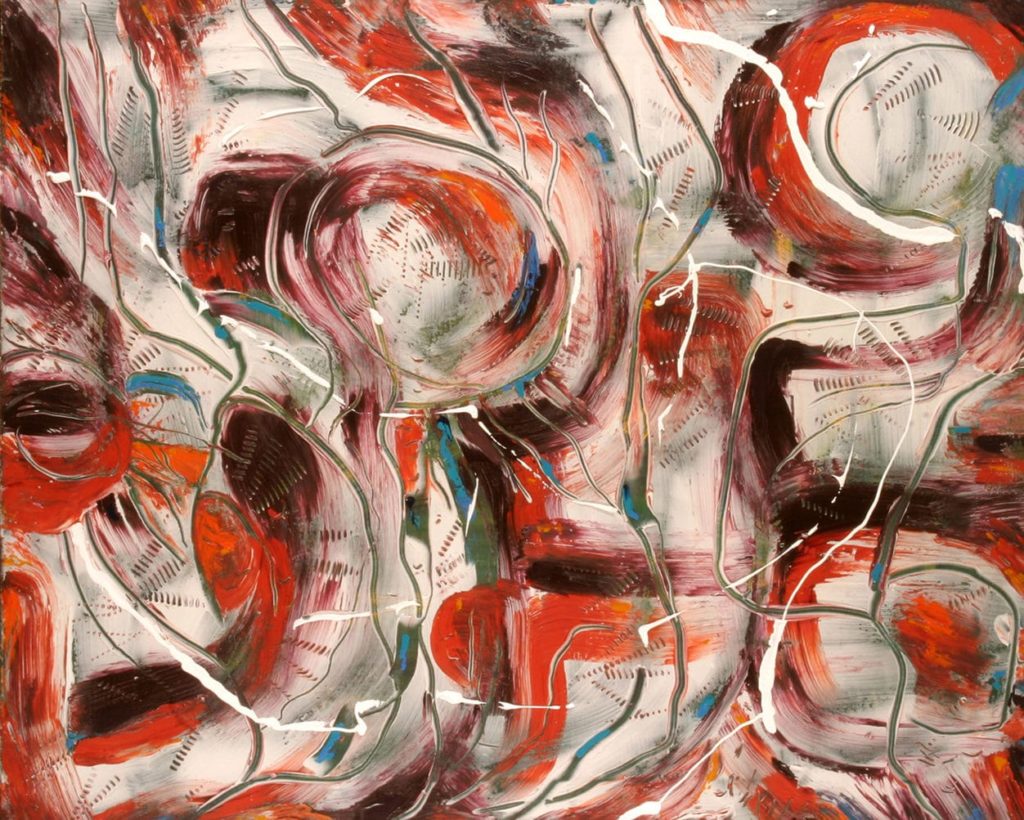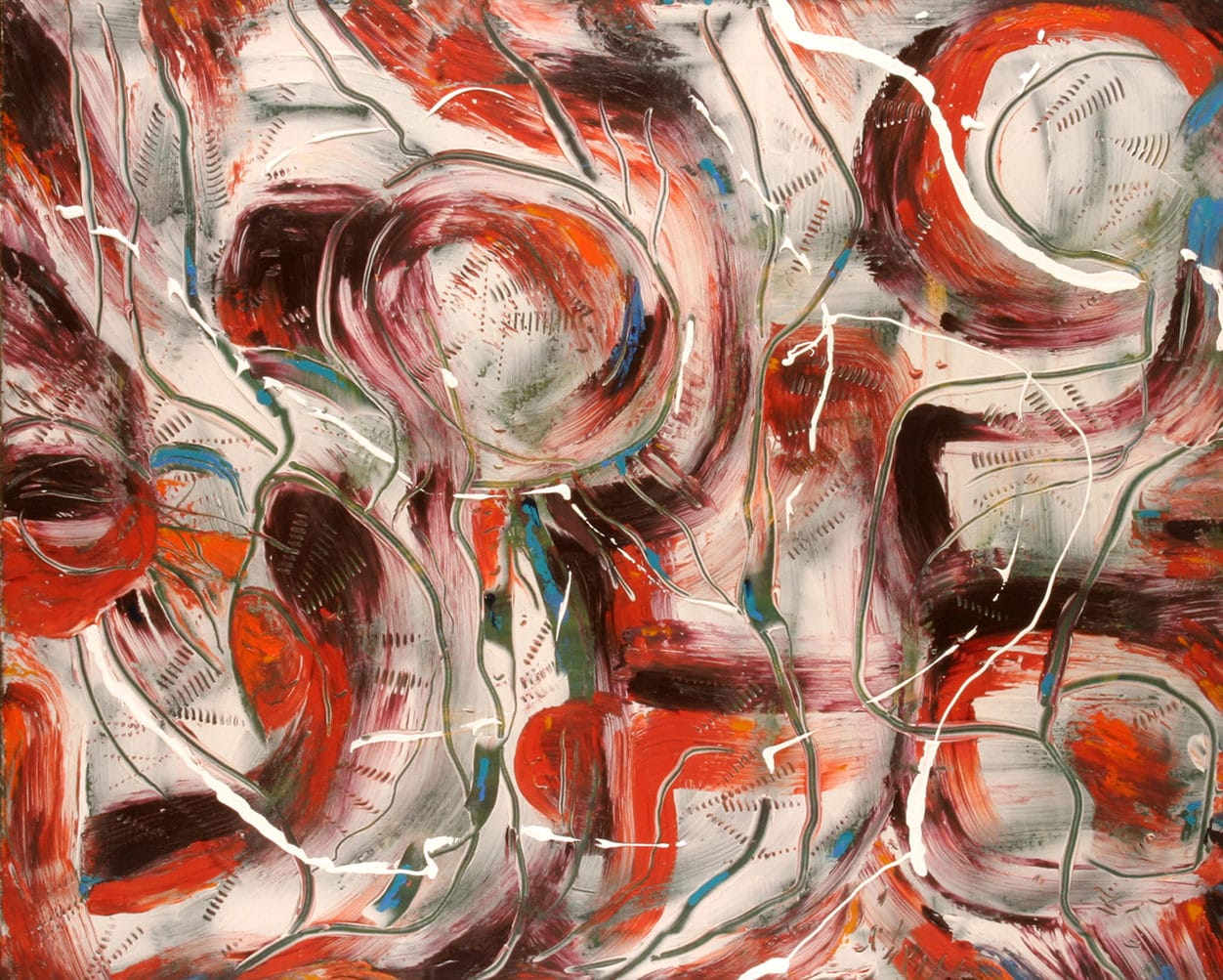 Exhibition Viewing Dates and Times
The exhibition will be on display from 17 August 2020 through to 12 February 2021.
Opening days for viewing are Friday 21 and 28 August from 1pm to 5pm, and by appointment.
I hope you enjoy Patricia's colourful artworks when I see you next at St Peters!
Until next time,
Keep Smiling!